The Easiest Way to Save a YouTube Video in 2023
Download YouTube Videos for Permanent Offline Access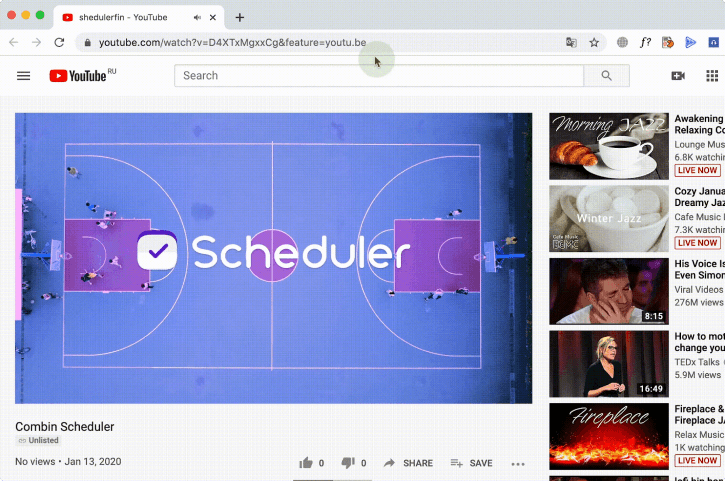 Get 4K Video Downloader+
Download
With this award-winning YouTube Downloader, you can save YouTube videos, playlists and channels in Ultra HD and various formats, ranging from MP4 and MKV to FLV and 3GP. You are only a couple of clicks away from expanding your video library with the best YouTube clips.
High Quality and Resolution

YouTube Downloader saves videos, playlists, and channels in the best available quality and resolution. Download YouTube videos in 4K 60 fps and 8K to enjoy the realistic image on your PC, 4K monitor, HD TV, iPad, iPhone, Samsung Galaxy, Xiaomi and other devices.

Wide Compatibility and Accessibility

This YouTube Downloader is supported on Windows, Mac and Linux and adapted to 18 languages, including French, Spanish, Finnish, Hungarian, Russian, Japanese and Chinese. Clean, minimalistic design and user-friendly interface make it easy to work with the software.

Preferences Saving

You don't have to manually pick preferable format and quality each time you save a YouTube video. Set your preferences using the Smart Mode feature only once and YouTube Downloader will get all videos saved in accordance with these settings.

Conversion Quick as Lightning

Only a few seconds between the moment you paste a URL into YouTube Downloader and the moment the video is saved to your computer. The software saves files in the requested format, so there's no need to waste additional time on converting from one format to another.

Subtitles and Annotations Support

YouTube provides content in a great variety of tongues and dialects and YouTube Downloader helps you enjoy the content even if you don't understand the accent or don't speak the language at all. Save YouTube videos with subtitles in one or multiple different languages to learn more.

Popular Video Sites Support

YouTube is a great video source, but it's not the only one! Vimeo, Dailymotion, Tumblr, Twitch and Facebook are packed with awesome HD content worthy of being added to your offline library. Get content from all over the web saved to your computer with no fuss.
How to Save a YouTube Video
Step 1 - Get YouTube Downloader. It's free, safe and compatible with Mac, Windows and Linux.

Get 4K Video Downloader+

Download

Step 2 - Copy link to a YouTube video you want to save.

Step 3 - Select the format and quality.

Step 4 - Click "Download".

Step 5 - Wait a few seconds and YouTube video is saved to your computer!
FAQ
Is it legal?

Saving videos for personal enjoyment in the privacy of your home is legal. However, you should keep in mind that the same doesn't apply if you are planning on profiting off of the downloaded content.

Does it support audio formats?

Absolutely! You can convert YouTube videos to various video and audio formats alike, including MP3 and M4A.

Does it save 360 degree videos?

Yes, it sure does! With our YouTube Downloader you can save 360 degree YouTube videos, as well as 3D videos.

Is it supported on iOS or Android?

Yes! Our YouTube downloader is available as a mobile application for Android. You can download it here. It's free to use and just as helpful in downloading matters as the desktop app.