How to Download 8K Video from YouTube
The 8K is a new mainstream format for highest resolution of the video. Of course, YouTube as the most innovation video online platform started to support it recently. There is not much 8K content on YouTube, but definitely it will come very soon! Here are some examples: PATAGONIA 8K, Italy in 4k Ultra HD, 8K FUHD Timelapse. 4K Video Downloader is nearly only one tool which allows to download 8K video from YouTube. So, how to do it:
1. Launch 4K Video Downloader. It's available for macOS, Windows, Linux and Android.
Get 4K Video Downloader
Download
2. Go to YouTube and find the video with keywords like 8K or 8K resolution.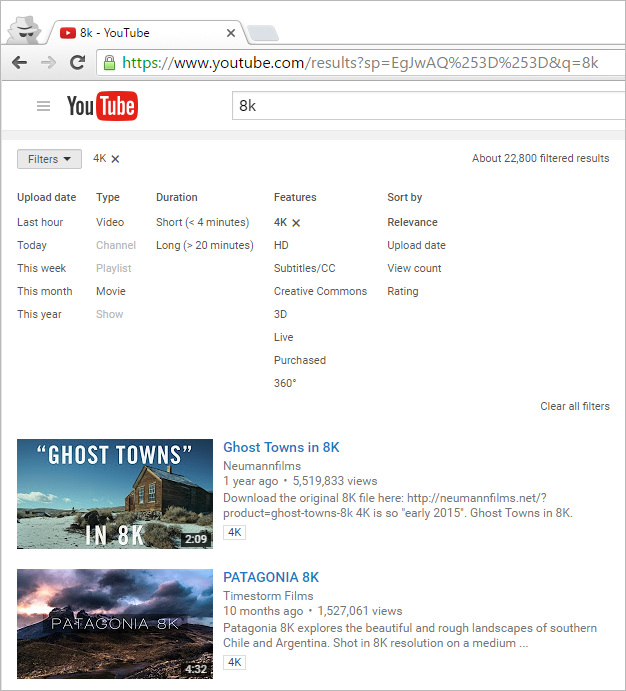 3. Click on the video you would like to download and copy/paste its link into 4K Video Downloader.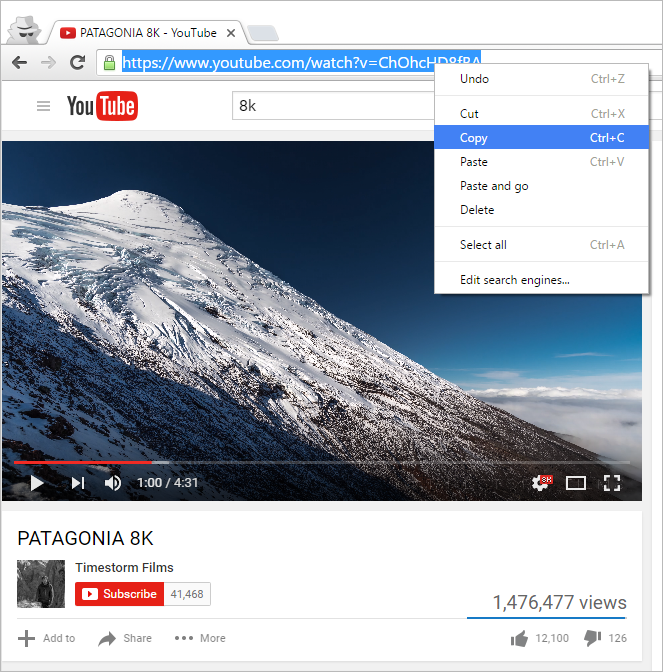 4. After the parsing, you will see the options to select, choose 8K quality.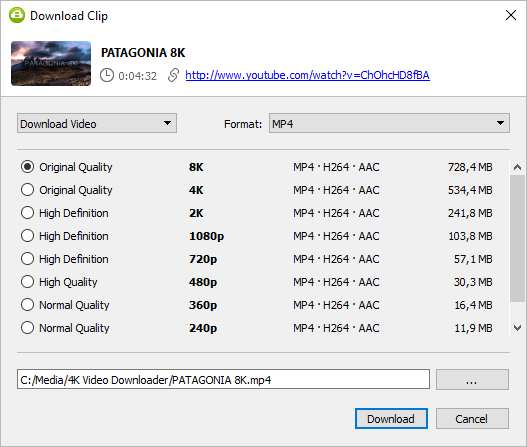 5. Wait until the download is completed and click play or open the output folder to find the video file.
Enjoy your downloaded 8K videos!
You can also watch a complete video guide "How to Use 4K Video Downloader".