How to download YouTube video with 48 fps or 60 fps
YouTube rolled out video playback support for 48 and even 60fps (frames per second) back in 2014. High frame rates make motion-intense videos look more smooth, crisp, and real life-like. In over 5 years that passed since the support implementation, tons of high fps videos have been uploaded to the platform. If you want to download 48fps and 60fps videos from YouTube, you can easily do it with 4K Video Downloader. Just follow the steps below.
1. Launch 4K Video Downloader.
Get 4K Video Downloader
Download
2. Copy the link to the YouTube video with up to 60fps.
3. Click the Paste Link button within 4K Video Downloader.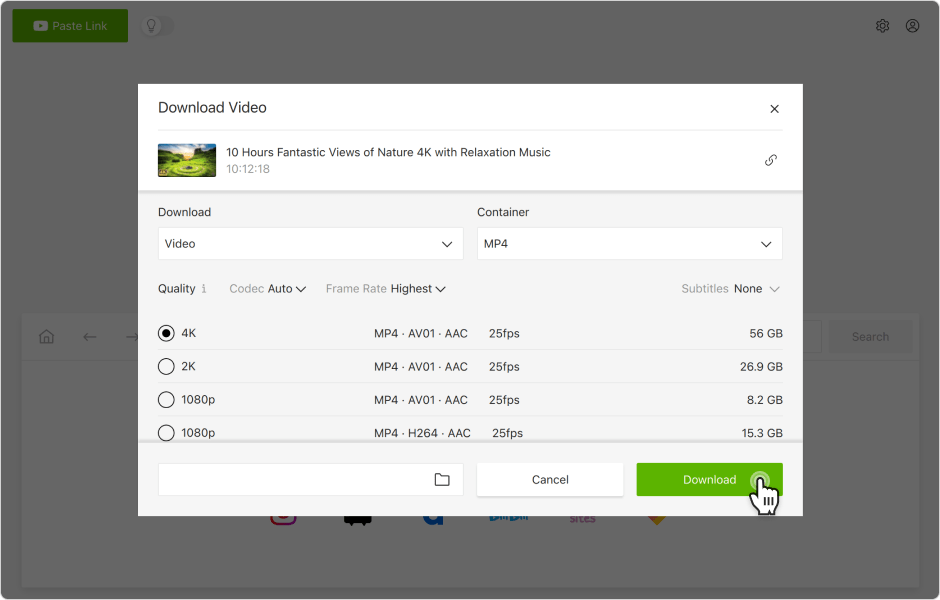 4. Pick the format and quality. Make sure to select one of the fps options.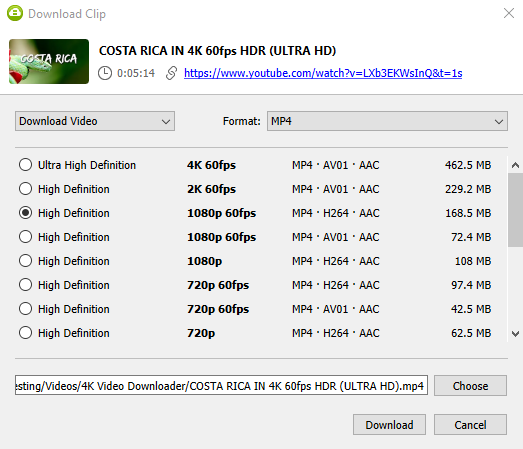 5. Click the Download button.
You can also watch a complete video guide "How to Use 4K Video Downloader".