How to Determine YouTube Audio Bitrate
Countless myths surround YouTube audio, one of the biggest is about YouTube supporting 320Kpbs bitrate. Though the highest audio bitrate that YouTube streams is 256kbps, there are still many deceitful services that claim to support 320Kbps YouTube audio and even lossless quality. If you converted or saved audio from YouTube using such services, upon listening you are likely to discover the quality is not as high as promised. If you want to know the real bitrate of any YouTube audio, you can do it the following way.
1. Download and install Fakin' the Funk app.
Note: Spec, Audacity, and Adobe Audition are commonly used for this purpose, but we decided to go with more user-friendly software. You are free to choose any, it just must have an audio frequency spectrum.
2. Launch the application.
3. Open the folder containing YouTube audio tracks on your computer.
4. Drag the audio file onto the application window.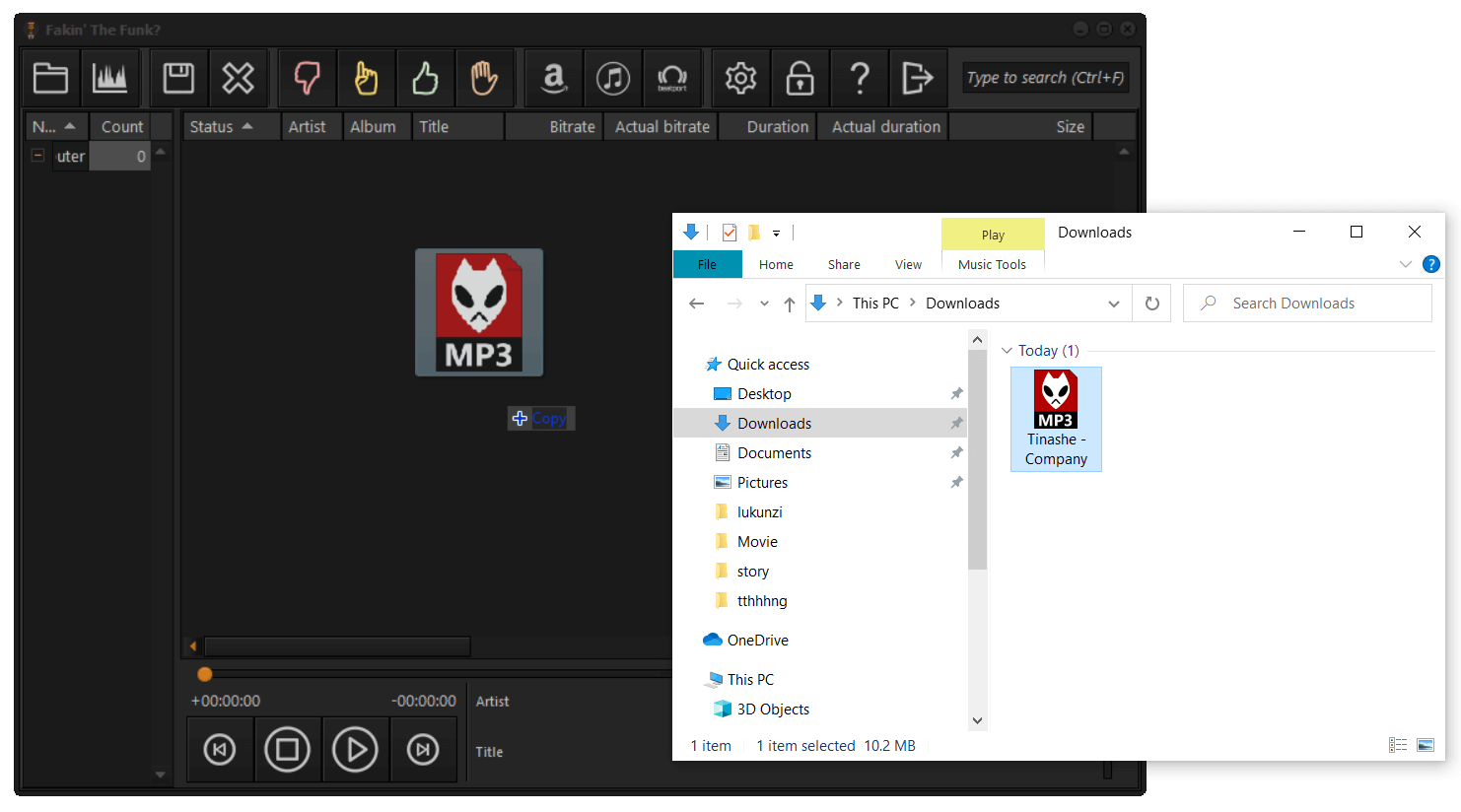 5. After the processing is finished, you will see an in-app notification about the verity of claimed bitrate.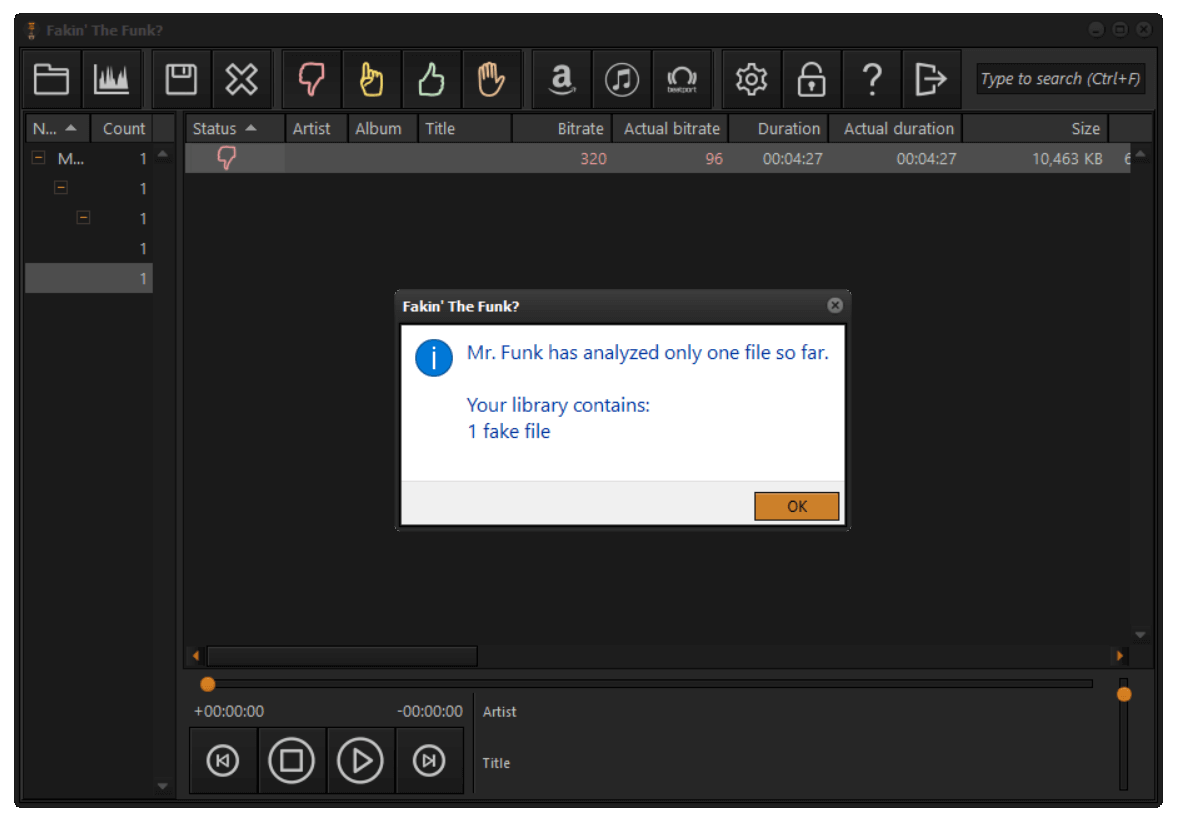 6. To make sure the conclusion is correct, click the second button from the left within the app. The frequency spectrum of your audio track will open.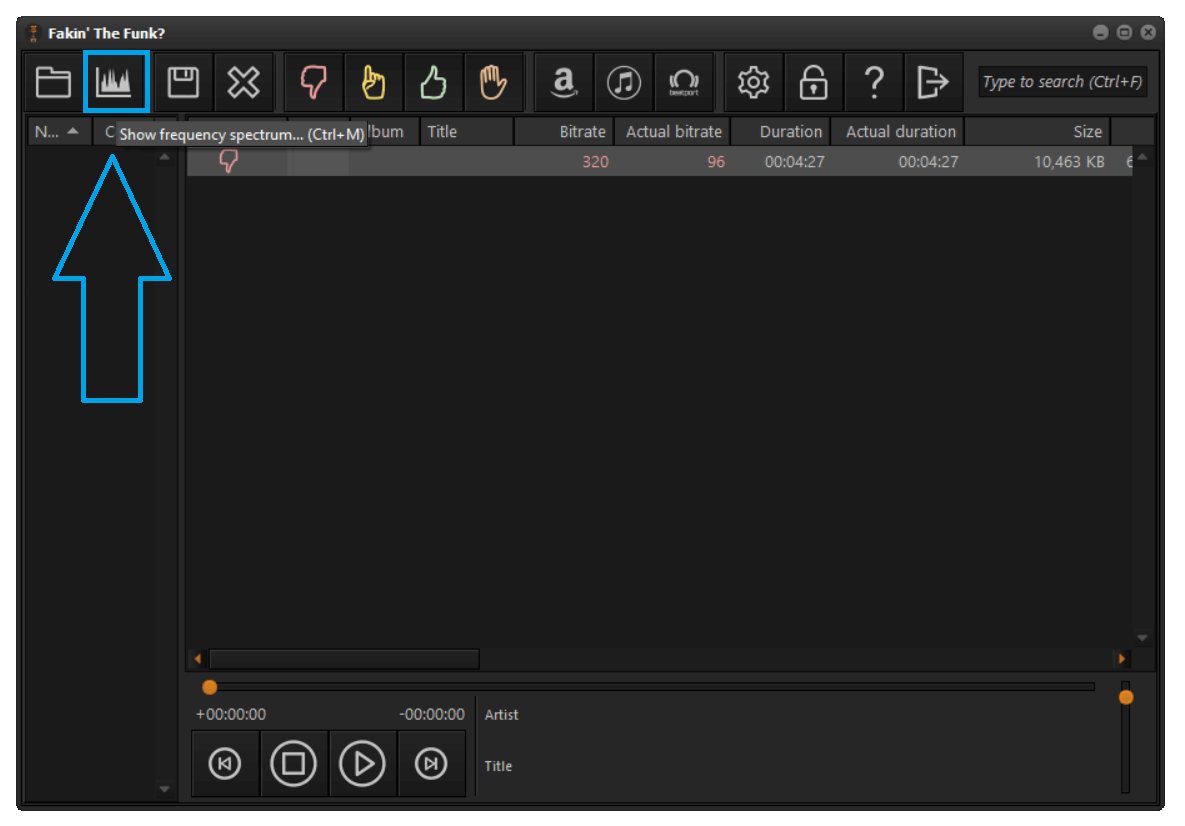 7. Inspect the frequency cutoffs on the spectrum. Use the following as a reference to determine the bitrate.
Cutoff at 11 kHz = 64 kbps.
Cutoff at 16 kHz = 128 kbps.
Cutoff at 19 kHz = 192 kbps.
Cutoff at 20 kHz = 320 kbps.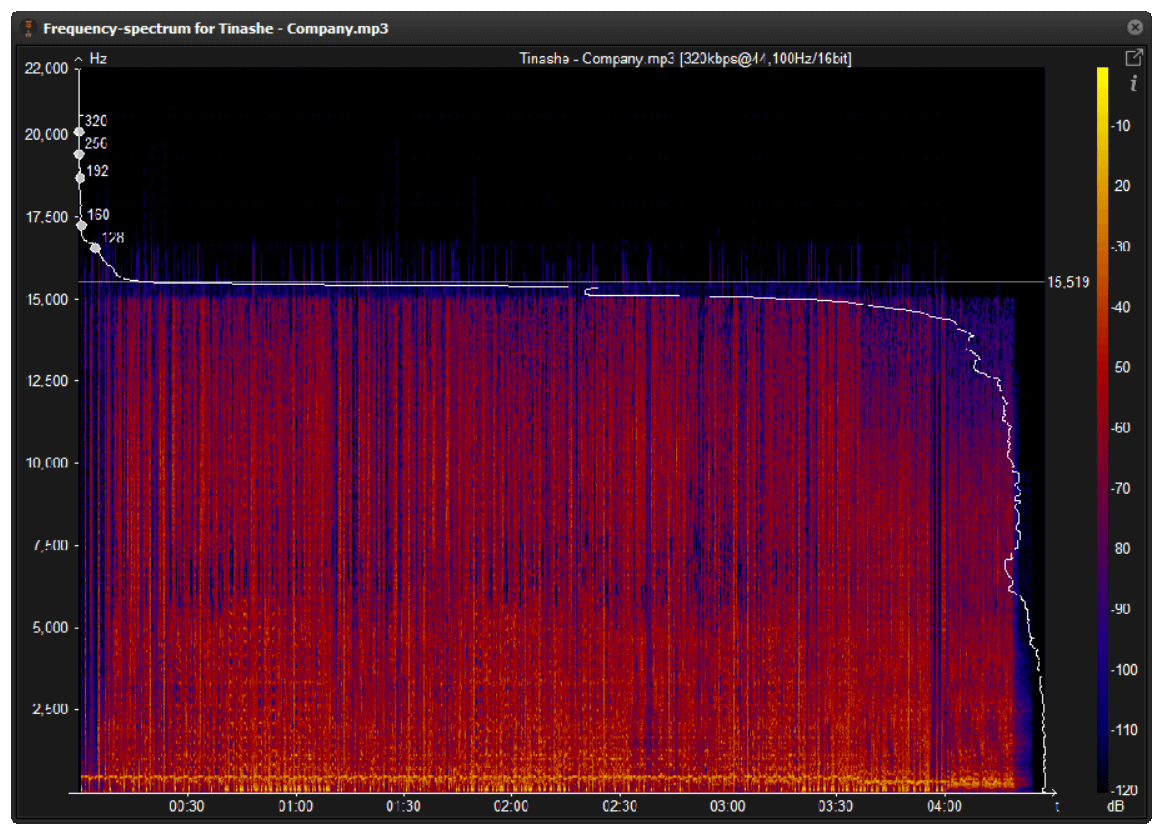 On the screenshot, we can clearly see the cutoff at just a little above 15kHz. The audio we analyzed had 320Kbps written into its metadata, while it's actual bitrate isn't even 128Kbps.
Don't trust YouTube downloaders and converters that advertise the 320Kbps YouTube audio support! YouTube just doesn't provide it, therefore no third-party service can.
Use 4K YouTube to MP3 to get favorite music from YouTube in original quality, without upconversion and fake bitrates.