How to Download Soundcloud Playlists
Soundcloud is home to one of the largest, most diverse music catalogues online. Users can create their own Soundcloud playlists for specific moods and activities. Moreover, they can use Soundcloud personalized recommendations playlists and curated collections to discover new music. If there is a Soundcloud playlist so good that you want to download and listen to it offline, there is nothing easier! Follow the steps below to download the entire Soundcloud playlist to your computer.
1. Install and launch 4K Video Downloader+.
Get 4K Video Downloader+
Download
2. Copy the link to the Soundcloud playlists you want to download.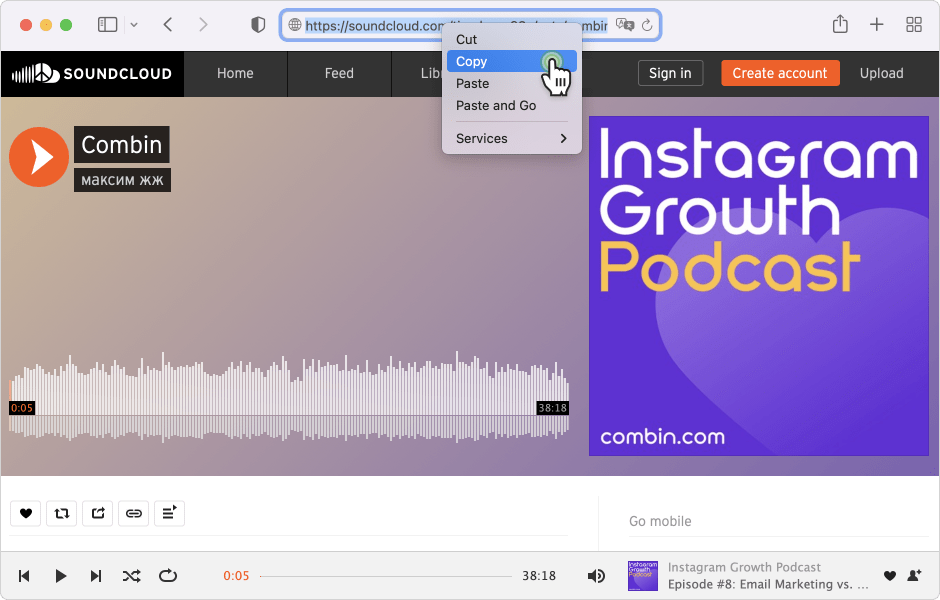 3. Click 'Paste Link' in the downloader.
4. Select the preferred format and quality.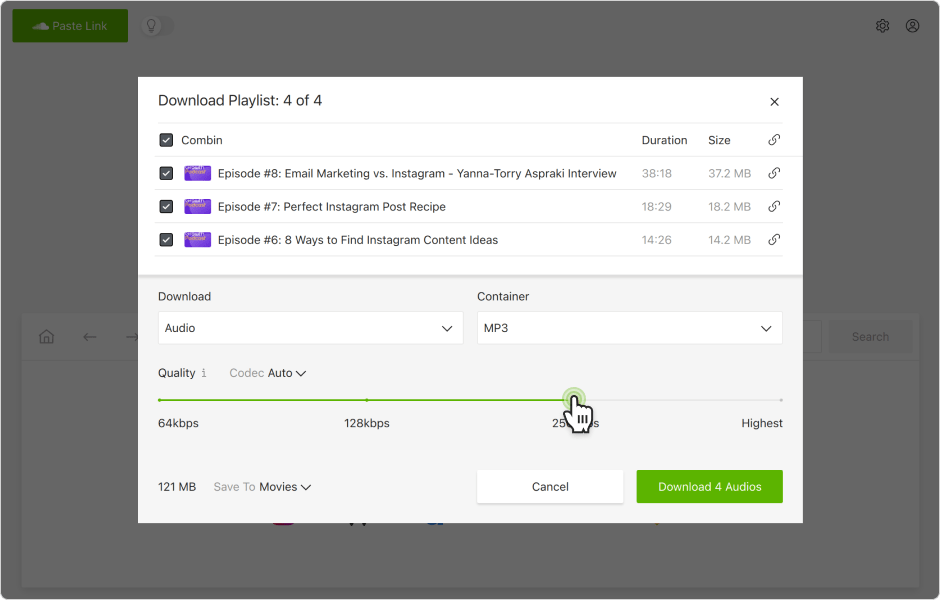 5. Click 'Download'. That's it! In a few moments, the entire Soundcloud playlist will be downloaded to your computer.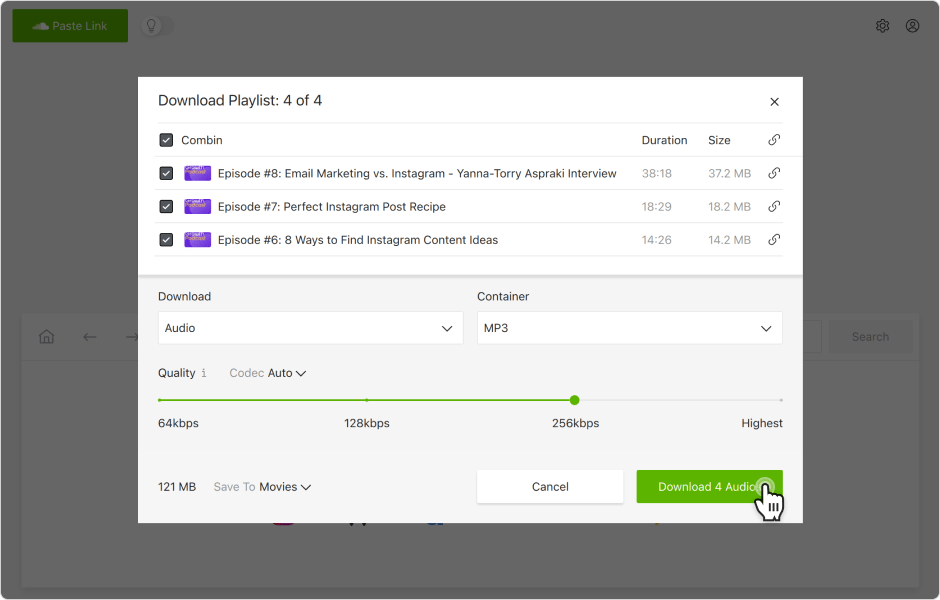 You can also watch a complete video guide "How to Use 4K Video Downloader".