How to Make Slideshow
Slideshow is a great way to share experience and to keep memories with friends and family. It transmits the mood much better than just a collection of photos. But many people think that the slideshow creation is too complicate task. So, it's not true! You should take just few simple steps to make an amazing slideshow with 4K Slideshow Maker. It can work out not only your usual photos but your Instagram photos as well.
1. Download and install 4K Slideshow Maker. It's available for PC, macOS and Linux.
Get 4K Slideshow Maker
Download
2. Press "Add photos" button. Select the wanted photos on your computer and click "Open" button. You can select many photos by holding "Shift" button on your keyboard or select one by one by holding "Ctrl" ("Cmd") button. Also, you can drag-and-drop your images into 4K Slideshow Maker main window.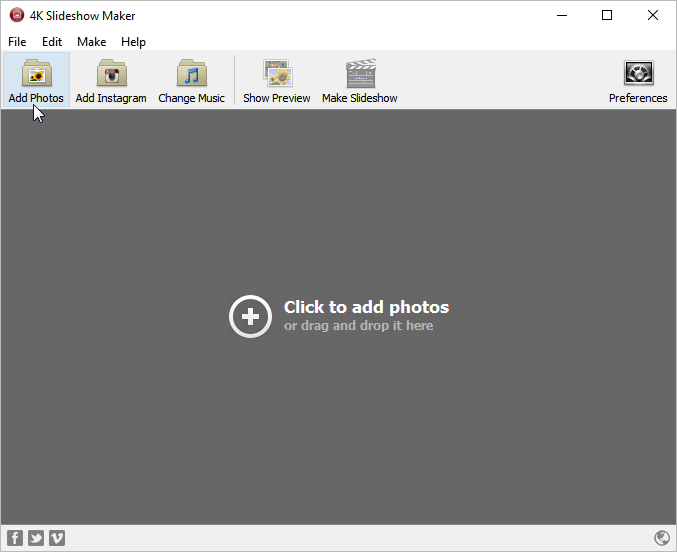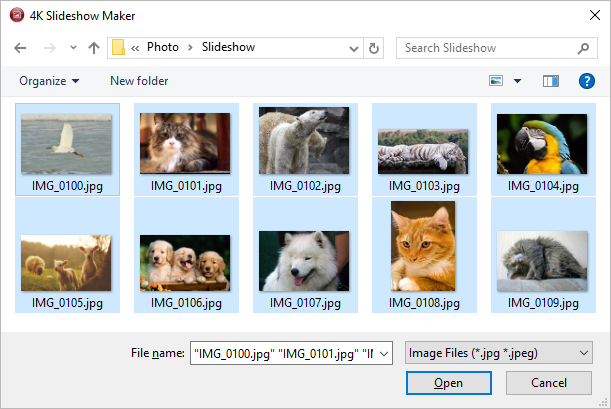 3. Selected photos will be displayed in the main program window. You can change the order of slides with the help of mouse. The available options will be displayed while the cursor is on the slide. You can rotate the slide or remove it.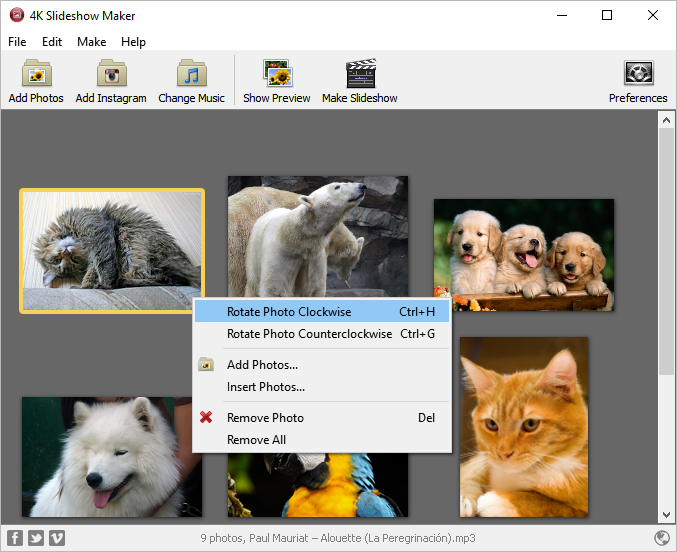 4. In order to add photos from Instagram account, click "Add Instagram".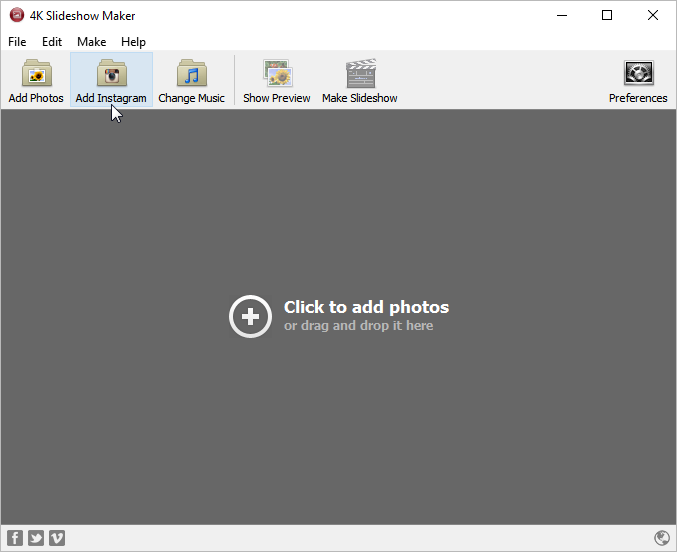 5. In the new appeared window, insert the name of an Instagram user. As an example, we've chosen natgeo (National Georgraphic).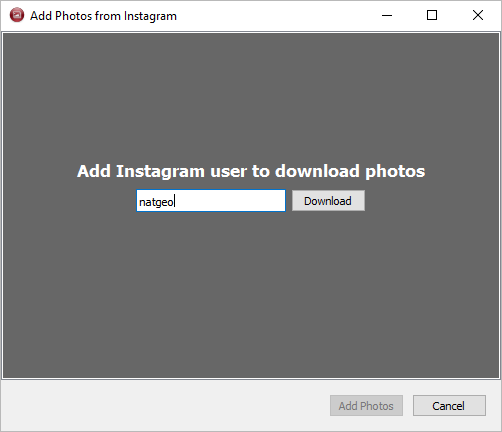 6. Wait until all photos will be available and select the ones you want by clicking on them. Please note, that you don't have to download photos of the same Instagram user every time, they are automatically stored on your computers. You can follow as many photographers as you like.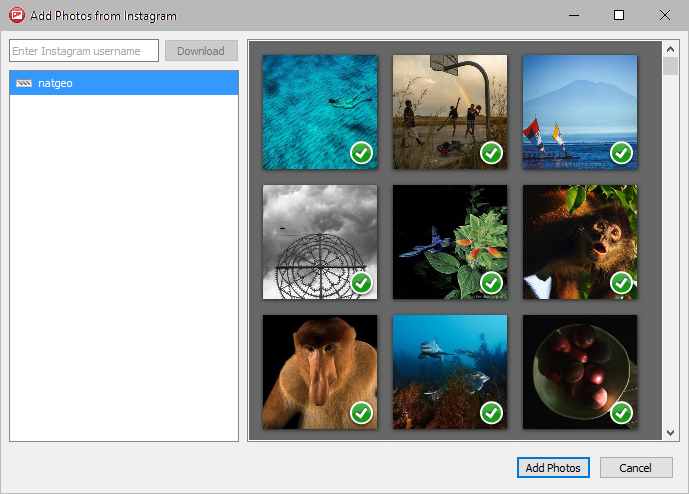 7. Press "Change Music" button and select the audio track for your slideshow.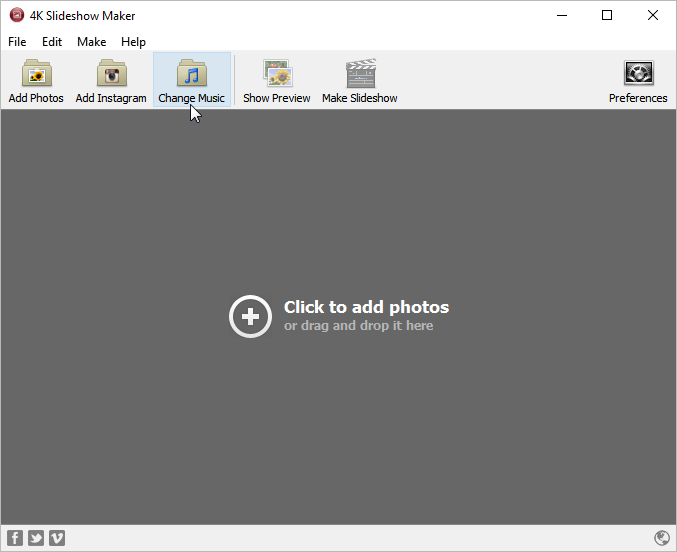 8. Press "Show Preview" in order to open a video player that will perform slideshow preview before create it. Please note, that the quality of video can be lower in preview than in the final video.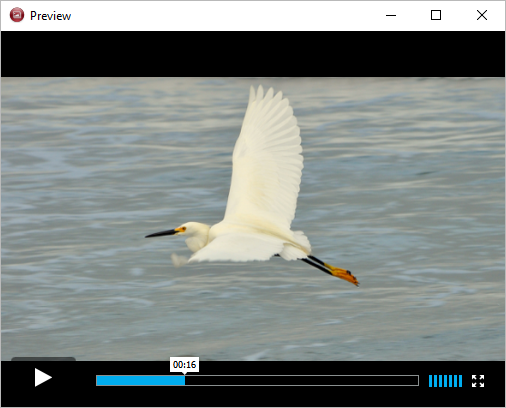 9. Press "Make slideshow" button. Specify the file name, the output folder, select quality and format settings if necessary. Click "Continue" button.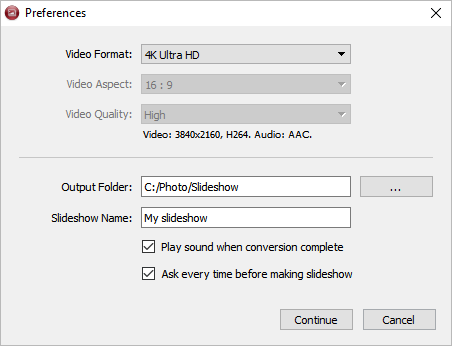 10. Press "4K Slideshow Maker will apply gorgeous effects and transitions to make outstanding slideshow. You can see average time and progress of slideshow creation. Wait just a few minutes to have an amazing slideshow created by you!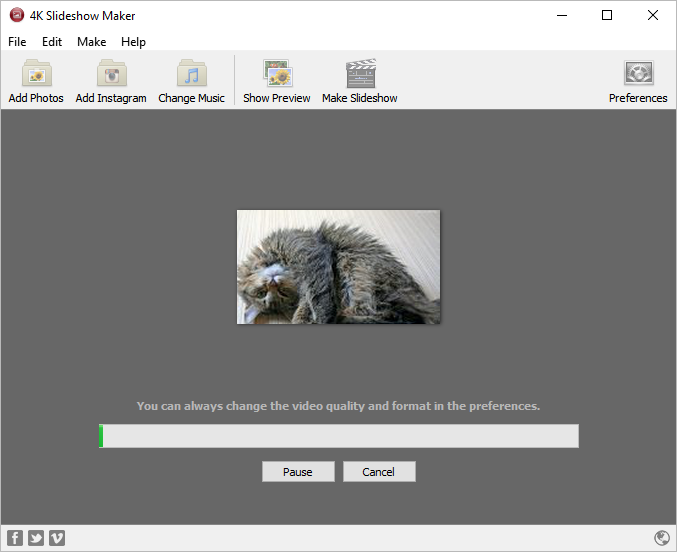 You can also watch a complete video guide "How to Use 4K Slideshow Maker".