Discover 4K YouTube to MP3
Just paste the link to a song you want to download into the application — it's going to be on your computer in mere seconds. Clean interface, straightforward operation, and quick music saving. Transfer the downloaded tracks to your smartphone, tablet, or flash drive to enjoy it everywhere you go.
Download YouTube playlists and channels
Get full YouTube playlists and channels in MP3, M4A and OGG. Save your 'Watch Later', 'Liked videos' and 'My Mix' playlists. Download private YouTube content with access in original quality.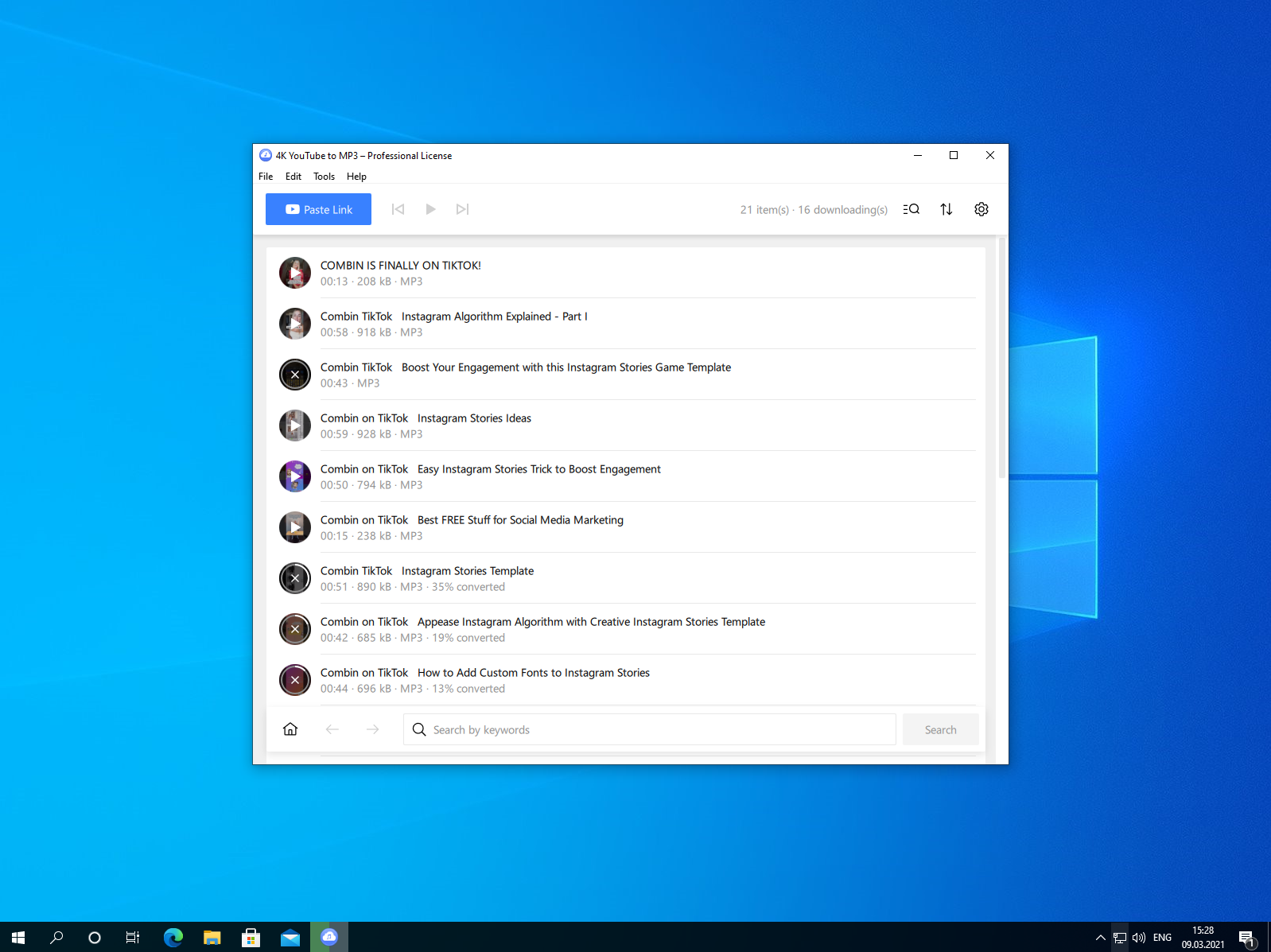 Download songs from the most popular music services directly to your computer.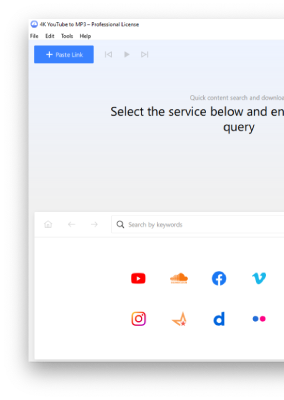 Get original quality without conversion
Grab audio in the same quality it is stored on the website.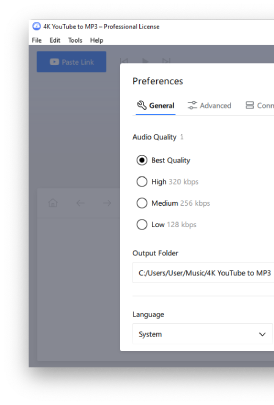 This is just the start! Check out other awesome features
Over 2 000 000 Users Enjoy Downloading with Us
This app is letting me do al great things, I can change the setting in the app of the quality of the music, and I can download a playlist all in one click!
Bas W.
2 Oct at 19:08 p.m.
Me encanta esta herramienta,es rapida e intuitiva y me ha permitido encontrar y descargar musica que no esta en catalogos.Excelente ,muchad grackias
luis eduardo reinoso
4 Sep at 11:10 a.m.
muy buena aplicacion buena calidad al convertir el audio
CARLOS ALBERTO
28 Aug at 22:11 p.m.
Try 4K YouTube to MP3 Today!
"Coming with a user-friendly interface, 4K YouTube to MP3 brings you the ultimate straightforward experience when you need to download video files and convert them into the audio equivalent."
System Requirements:
Windows 7 and newer
macOS 10.13 and newer
Ubuntu 64-bit
Rating (based on 1003 user reviews):
Pricing:
Starting at free
Latest Version:
3.14.2.4070
Jan. 20, 2021