How to Download Audio from YouTube
YouTube is the most popular source of video content in the world. On top of that, there is also plenty of audio tracks by a variety of different artists. If you want to update your library with copyright-free music from YouTube, you can easily do it with the help of 4K Video Downloader. Just follow the steps below to initiate the download. Before you start, read our disclaimer about content licensing to avoid legal action.
1. Launch 4K Video Downloader. It's available for macOS, Windows, Linux and Android.
Get 4K Video Downloader
Download
2. Copy the link to the YouTube audio you want to download.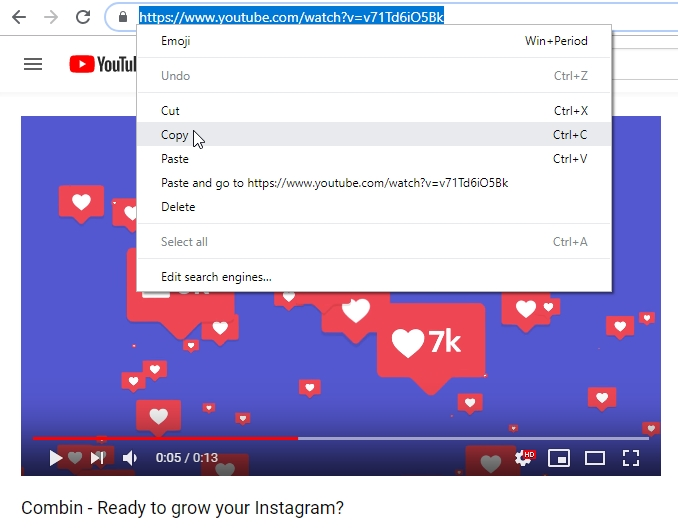 3. Click the Paste Link button within 4K Video Downloader.
4. Select the format and quality.
Tip: M4A format is best suited for Apple devices. OGG produces smaller files that are equivalent or higher quality than other lossy audio formats. MP3 is the most popular audio format that can be played nearly on all audio players and devices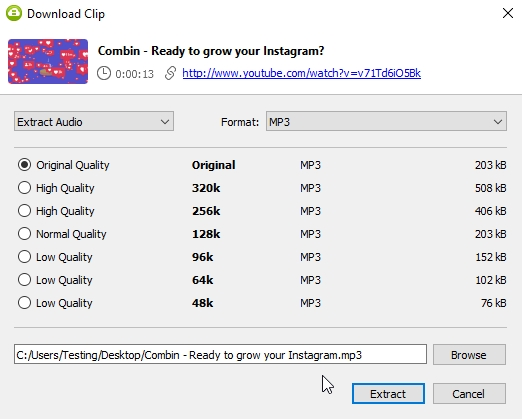 5. Click the Extract button to start the download.
6. Hover the cursor over the downloaded audio. Click the Show in Folder or Play buttons within the context menu to start the playback.
You can also watch a complete video guide "How to Use 4K Video Downloader".