How to log into a YouTube account in-app
4K Video Downloader and 4K YouTube to MP3 applications support the in-app authorization to YouTube feature. Logged in users can perform the following unique actions:
Download age-restricted YouTube videos.
Download your Watch later YouTube playlist.
Download your Liked videos YouTube playlist.
Download any private YouTube playlists and videos that you have access to.
Download videos from YouTube Premium, in case you are subscribed to the service.
Download a large number of YouTube videos without the temporary IP-address ban.
Sign in to your YouTube account within 4K Download applications by repeating the steps below.
1. Launch 4K Video Downloader+ or 4K YouTube to MP3.
2. Click Tools at the menu bar.
3. Select Preferences from the drop-down menu.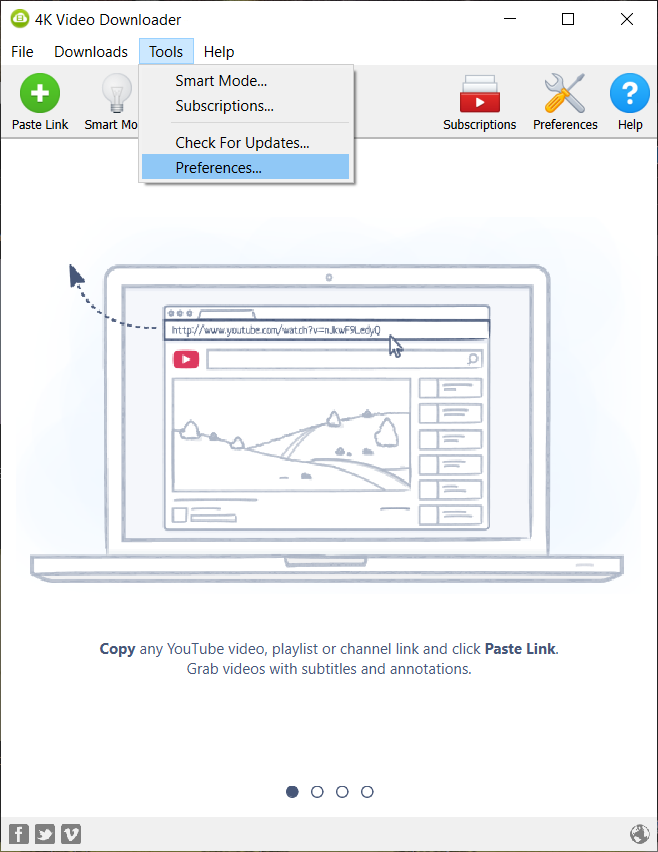 4. Click Log In at the bottom section of the settings window.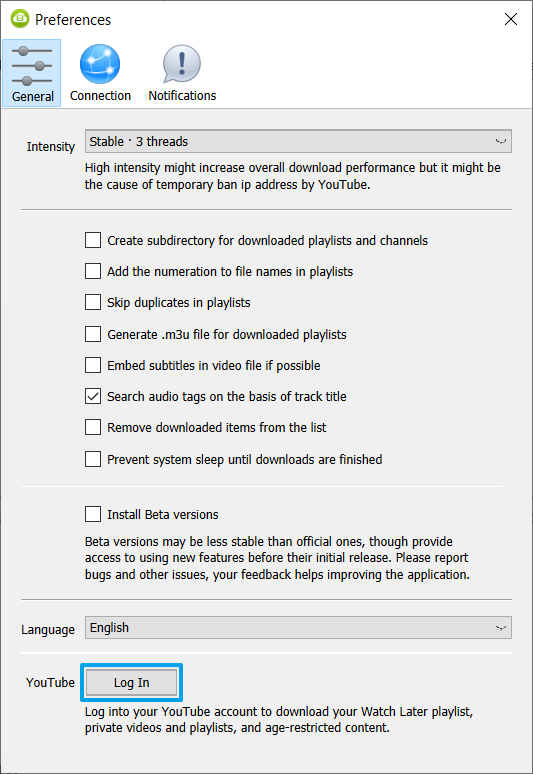 5. Google authorization window will automatically open. Enter the email or phone number associated with your Google account and click Next.
6. Enter the password and click Next.
After you enter your password, Google may send a notification that there was an attempt to log in from an unknown device, particularly from an Apple iPad. This is how Google recognizes the 4K Video Downloader and 4K YouTube to MP3.
You can also see Apple iPad in your device history in Security section within your Google Account settings.
Note: In order to ensure account safety, Google may also ask you to enter CAPTCHA. Depending on your security settings, it may also request to verify it's really you signing in by entering a two-factor identification code, backup phone code, security key, or by using other methods.
7. Once you are logged in, you will see "Logged as (your account name)" in the settings interface.