How Do I Use the In-App Browser
Both 4K Video Downloader+ and 4K YouTube to MP3 have a built-in browser that allows users to explore content right in the applications and download it on the spot.
If you want to download multiple files from the same site and are tired of switching between the app and the browser on your computer, the in-app browser is the magic wand you need.
What's more, the built-in browser makes it possible to download login-protected media from numerous sites. Although the 4K Download applications have the in-app YouTube authorization feature (Tools > Preferences > Authorization), it only allows you to access private content from YouTube. However, with the built-in browser, you can sign into your accounts on Facebook, Vimeo, TikTok, BiliBili, and many other sites to download login-protected content.
Here is a step-by-step guide to using the in-app browser in 4K Download applications.
1. Open the browser.
Launch the application (4K Video Downloader+ or 4K YouTube to MP3).
Click the search bar. It's located at the bottom of the application window.
2. Select the site.
There are several site icons under the search bar of the in-app browser. Click the icon of the site you want to download video or audio from.
If the site you are interested in is not on the list, you can type the site address in the search bar and click the Go button.
The site will open in the browser window.
3.(Optional) Log in.
This step is only required if you want to browse and download login-protected content, such as high-resolution videos on BiliBili and private content in general.
Click the Sign in button on the main site page within the in-app browser. Fill in the login and password fields.
The site will open in the browser window.
4. Find the content.
Explore the video and audio content on the main page of the site or find media using the site search bar.
In order to narrow your search, add keywords to your queries like "music video", "playlist", "4K", and the like.
You can also use the built-in tools if the site provides them. For instance, after performing a search on YouTube, you can open Filters and choose from various options to help you find a specific video, playlist or channel.
Some content may already be readily available to you through your account or site interface. For instance, your YouTube playlists like "Watch Later", "Liked videos," and playlists you've made yourself can be accessed through the Library tab, no search required.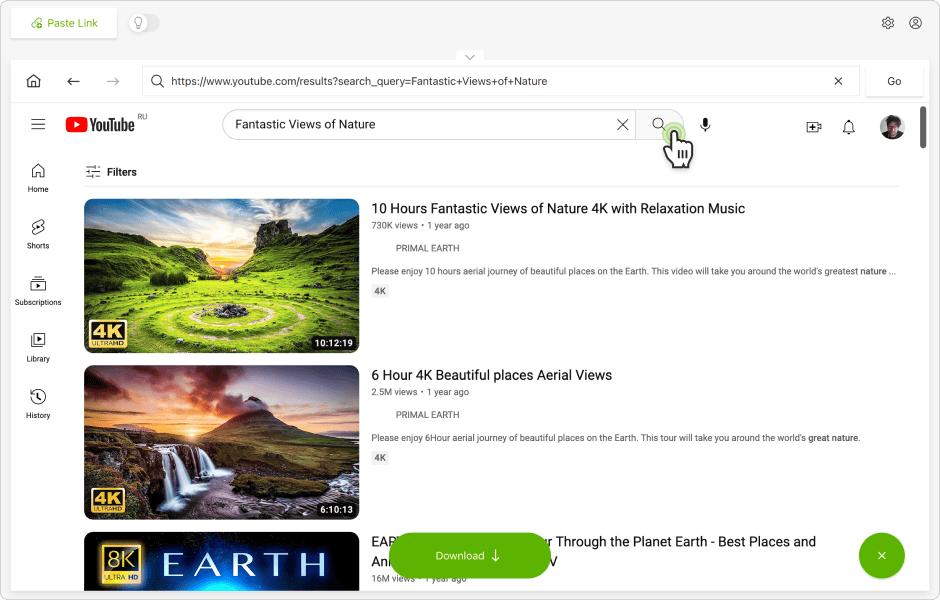 5. Download the content.
Open the video, playlist or channel that you want to download. Click the Download button at the bottom of the page.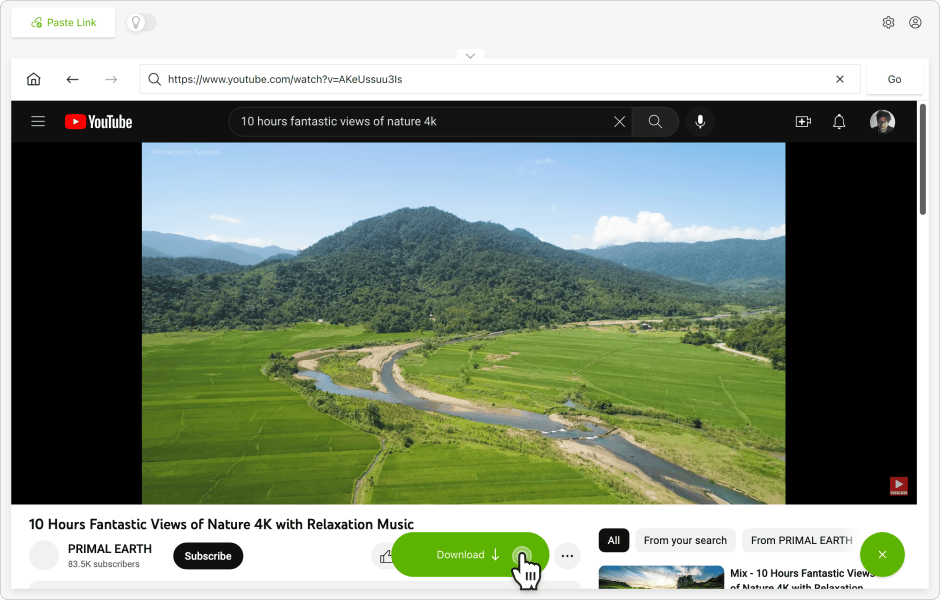 The in-app window with format, quality and resolution options will appear. Select the desired options and click the Download button.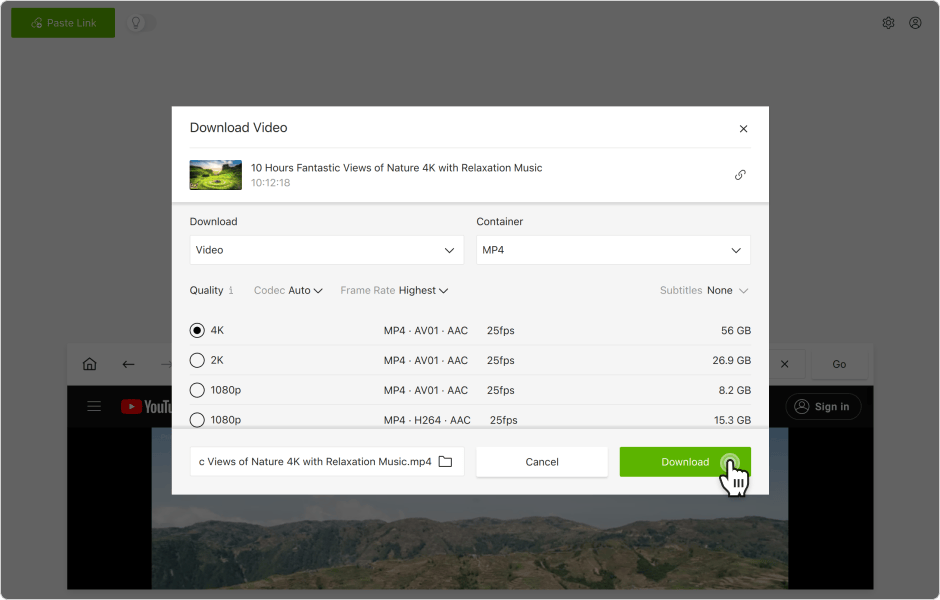 The content will start downloading immediately after that.