How to Download Instagram Photos by Hashtag
Hashtags are special metadata tags that are widely used on all social networks to help users discover and organize content thematically. Instagram hashtags can be descriptive or related to a specific event or brand. Regardless of what Instagram hashtag you want to download photos from, you can easily do it with 4K Stogram. Just follow the steps below.
1. Launch 4K Stogram.
Get 4K Stogram
Download
2. Type in the name of an Instagram hashtag into the search bar of the application.
3. Select a suitable option from the search suggestions.
4. Click the settings icon that's located to the right from the Subscribe button.
5. Uncheck all boxes except the Download photo one to only save images.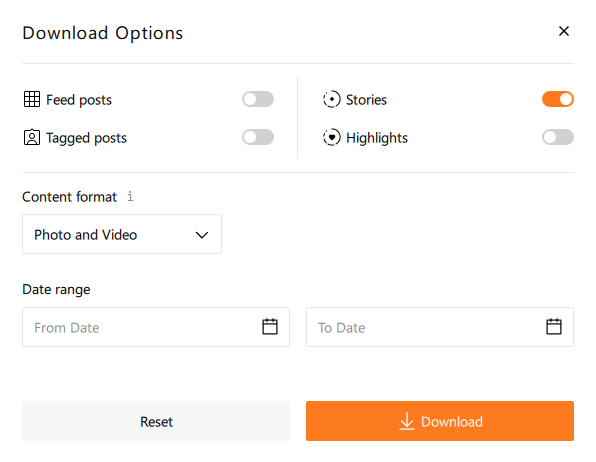 Tip: Hashtags may include hundreds of thousands of posts. If you want to only download Instagram photos from a specific time period, select it there at the Advanced Download Options window. Just click the date field to open the calendar and choose the period.
6. Click the Subscribe button.
7. That's it! Wait a few moments before the download is complete.