How to Download Instagram Photos by Hashtag
4K Stogram is a well-known application that allows users backup their Instagram profiles as well as downloading fast and easily photos from their friends and favorite celebrities' accounts. 4K Download developers stepped up to implementing a feature of downloading not only whole profiles, but also unlimited amount of photos by #hashtag!
Hashtags are special metadata tag that are widely used on every social network today. They aid bloggers organize their posts, and are extremely helpful for all the users in search of particular content and taking part in the net events.
You can now download all the photos associated with specific hashtags of your interest with 4K Stogram! In order to do it follow these easy steps:
1. Download and install 4K Stogram. It's available for macOS, Windows and Linux.
Get 4K Stogram
Download
2. After running the application, type in your hashtag into the special field. Don't forget to use the # symbol before the word!
3. Click Subscribe button and wait for a while until the needed amount of thematic photos is downloaded!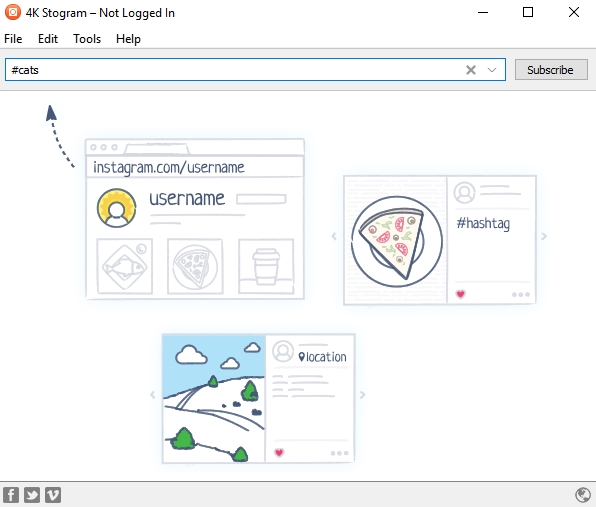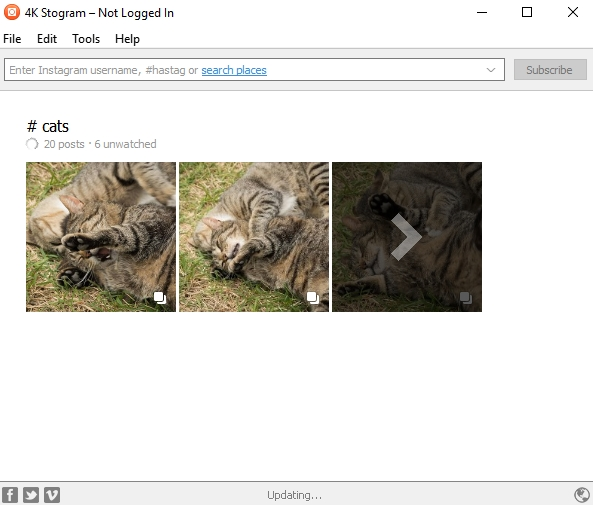 Useful Tips
1. Clicking on arrow shaped symbol on the right of downloading photos preview will redirect you to the in-app folder with all hashtag pictures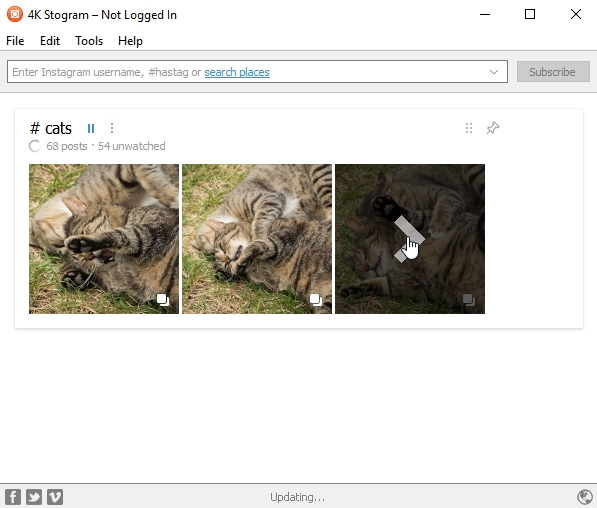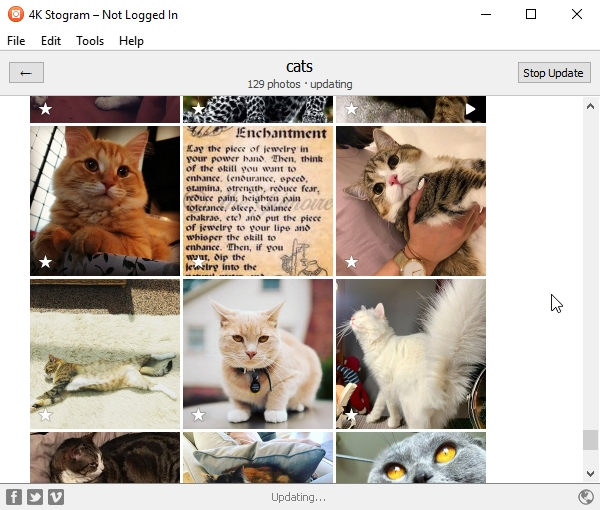 2. Hovering a cursor over pictures will show you metatags of the time and date the photo was downloaded on: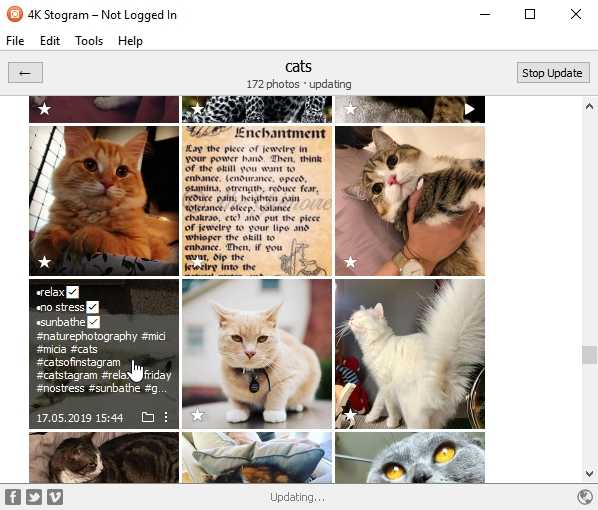 3. Clicking on the folder symbol next to time and date will open the downloaded picture on your computer; clicking on three dots next to folder symbol will show you a window with all the possible activities for particular photo: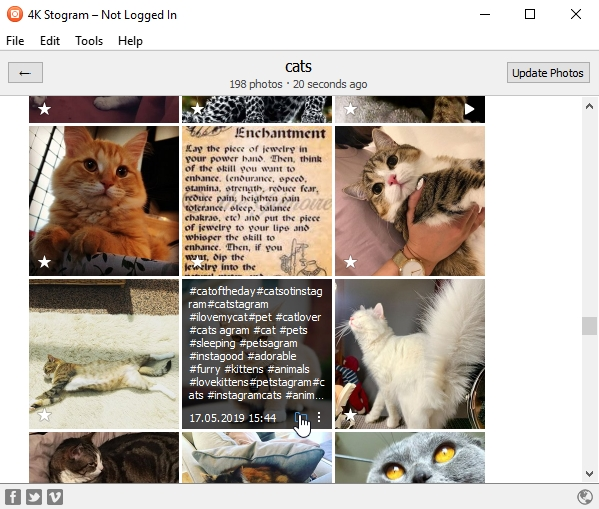 4. You may also update the subscribed hashtag photos upload.
The first way to do it is by simply clicking Update Photos button in the needed folder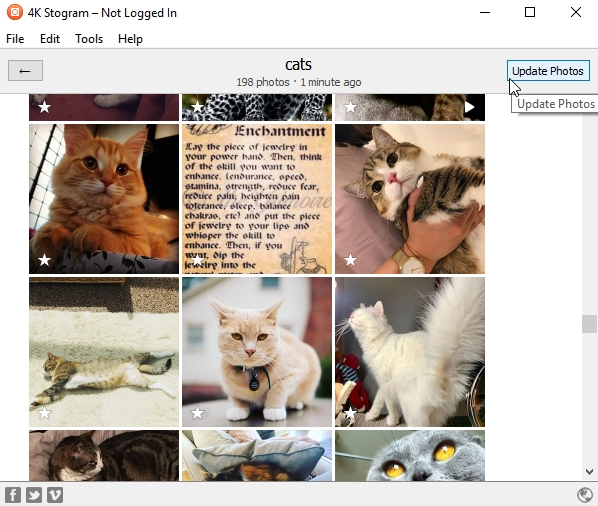 The other way is to update all the hashtags you've already subscribed to by clicking Edit button in menu or just by pushing F5 button on your keyboard