How to use 4K Stogram as an Instagram Viewer on PC, macOS or Linux?
Turn 4K Stogram into a deskop Instagram viewer application - browse new photos of your subscriptions, explore hashtags and location within 4K Stogram app and download them simultaneously to your computer.
Use 4K Stogram as Instagram for PC or macOS application and Instagram Online Viewer by following steps below:
1. Download and install the 4K Stogram application. It's available for macOS, Windows and Linux.
Get 4K Stogram
Download
2. Browse by locations
Type in the name of any place into special field 'Search places' and click Enter. Pick the needed location from the popped up list of suggestions and subscribe to it.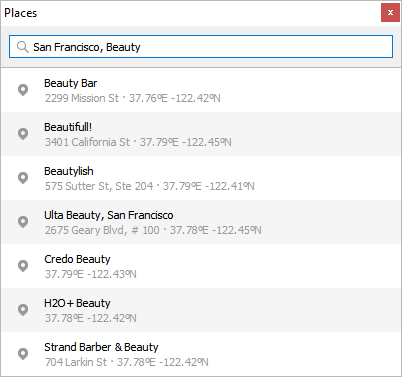 You can also click on any photo from other subscriptions and subscribe to all the pics from its location. In order to do this, open context menu of particular photo and choose 'Subscribe to location'. After this you'll be able to browse locations you've subscribed to in 4K Stogram in real time!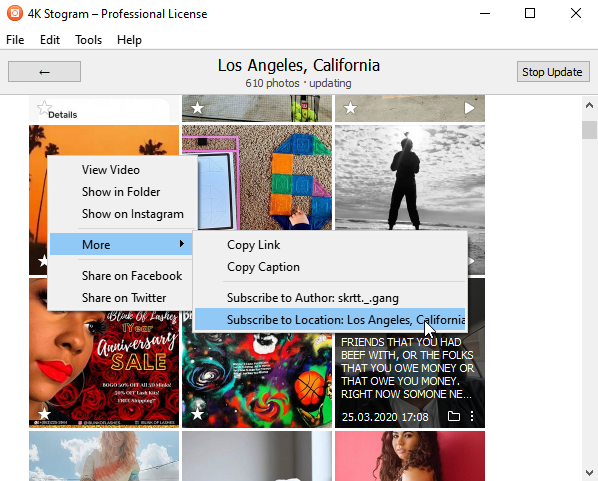 Note: clicking on a photo on 4K Stogram application will open it in full size by image viewer program.
3. Browse by author
Subscribe to author of each photo you've liked the most and start browsing his photos daily!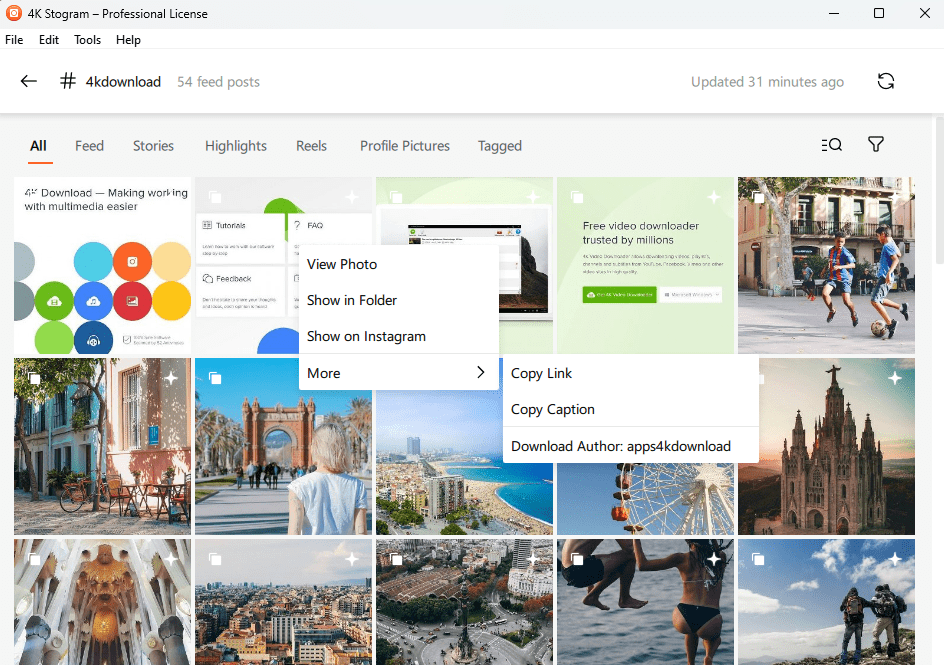 Click on three dots on the photo, chose 'Subscribe to Author' in context menu.
4. Browse by hashtags
Type # symbol and name of any thing of your preference into the 4K Stogram special field, click subscribe and explore new pictures by favorite hashtags: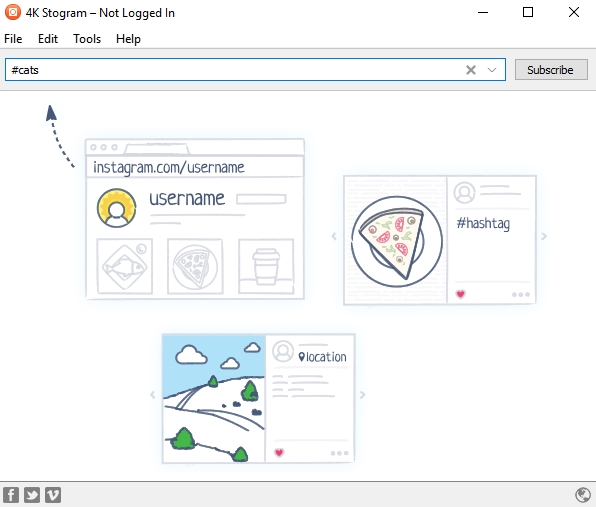 5. Browse your subscriptions' photos
Click Edit -> Subscribe to Accounts I'm Following to subscribe and download pictures from all the accounts from your Instagram following list: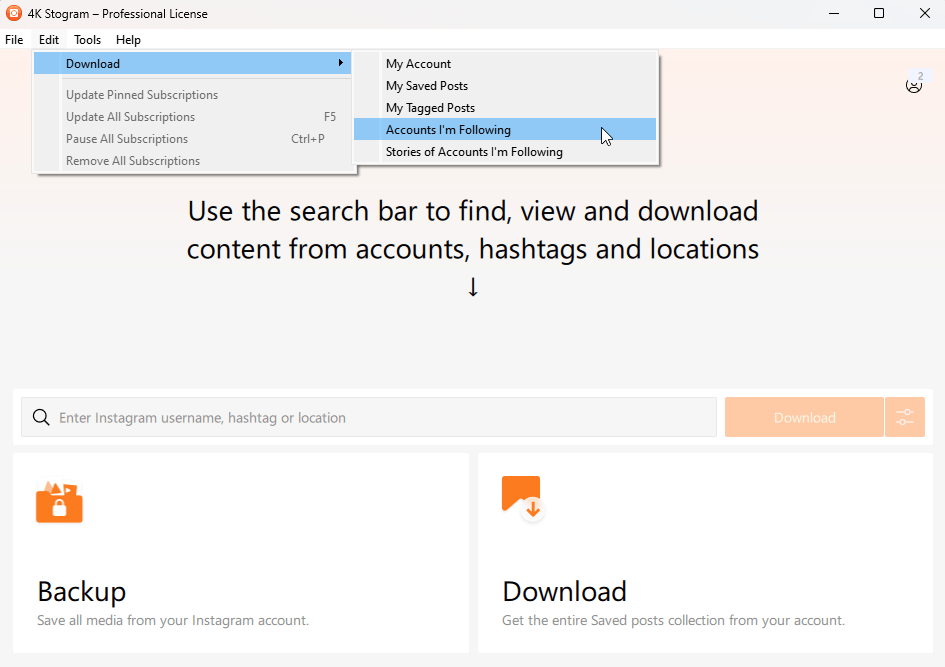 After this you may watch new photos uploaded online in 4K Stogram application and download them at the same time instantly!
That's it! Now you know how to use 4K Stogram as an Instagram Deskop Viewer and an easy and fast way to backup your Instagram account!