How to Use 4K Stogram as an Instagram Viewer
Turn 4K Stogram into a desktop Instagram viewer application — browse photo and video publications, Stories, Highlights, and Tagged posts of any public Instagram accounts and the private accounts you follow, explore hashtags and locations without actually visiting Instagram, and simultaneously download the content to your computer. The application also enables you to view posts from Instagram accounts without authorization. Follow the instructions below to start browsing.
Explore Instagram accounts, hashtags and locations
1. Launch 4K Stogram. It's available for macOS, Windows and Linux.
Get 4K Stogram
Download
2. Log into your Instagram account in-app.
3. Enter the name of an Instagram account, location or hashtag and select the suitable option from the search suggestions.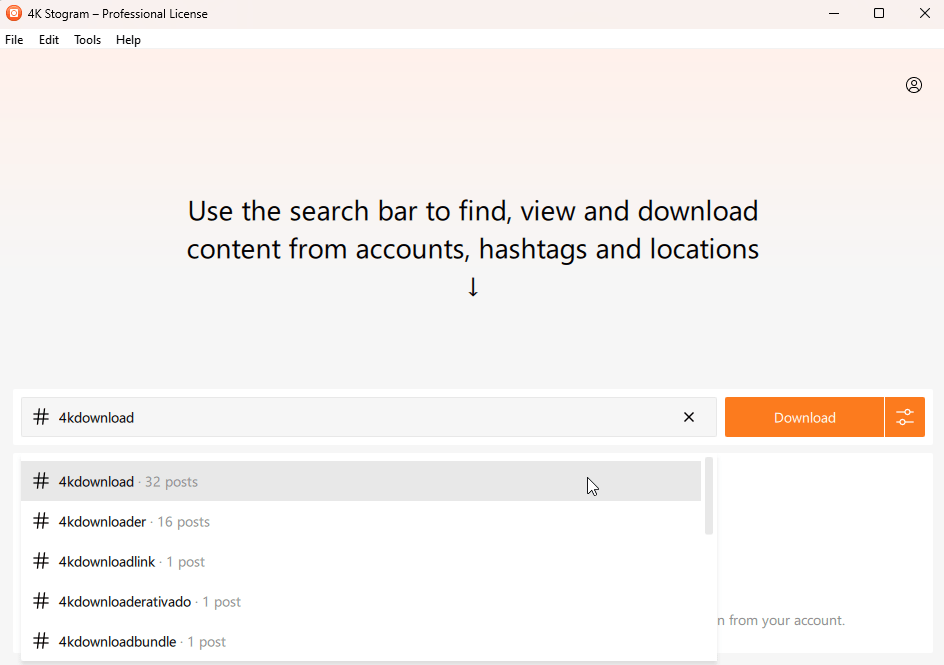 4. Click the settings button that's located to the right from the Download button. The Download Options window will open.
5. Click the switches next to the types of content to enable/disable their display and download.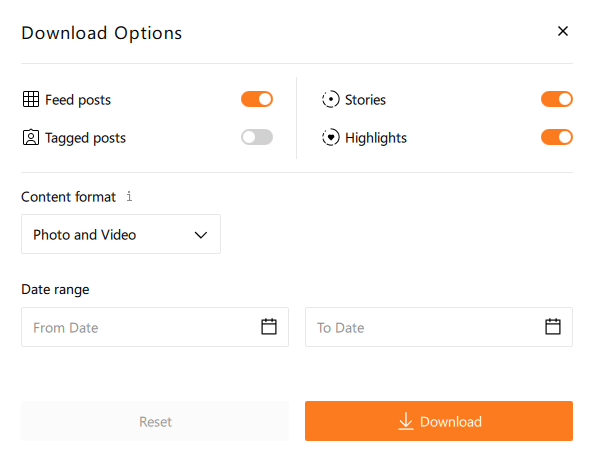 6. Toggle the Content format section and pick the option that fits your needs – you can download photo and video, only photo or only video content.
7. In the Date range section, click the date fields to open the calendar and pick the time period you're interested in.
8. Click the Download button to start loading the posts.
Hover the cursor over the post previews to open additional information about the uploader, date of posting, and caption.
Right-click the post to use the options to enlarge the photo, copy the caption, open the post on Instagram. Here you can also subscribe to the downloading of an entire hashtag or location.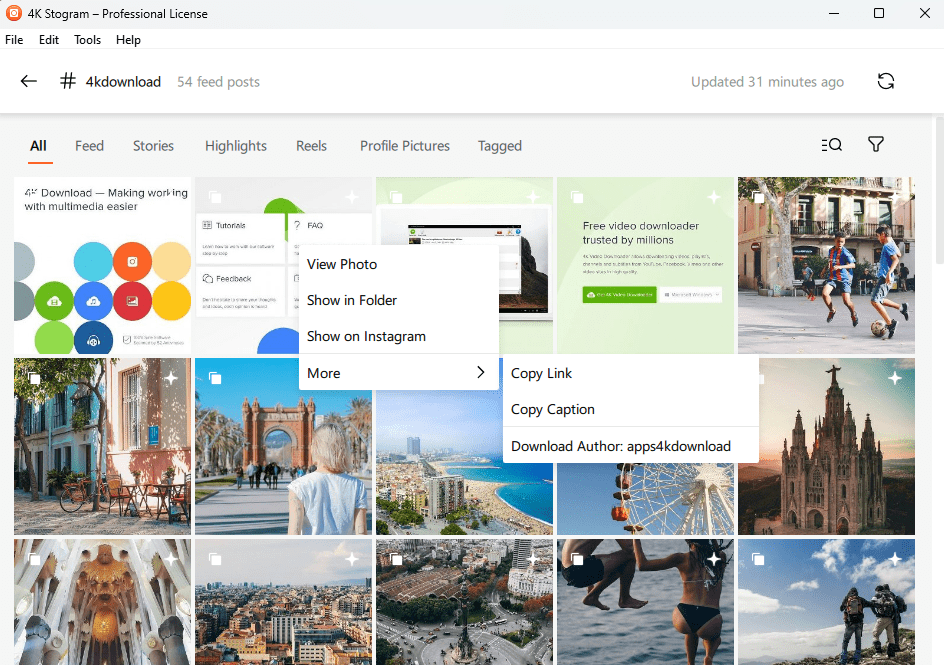 Browse by Instagram accounts you follow
Click Edit > Download > Accounts I'm Following at the menu bar to view and download photos and videos from all of the accounts that you follow on Instagram.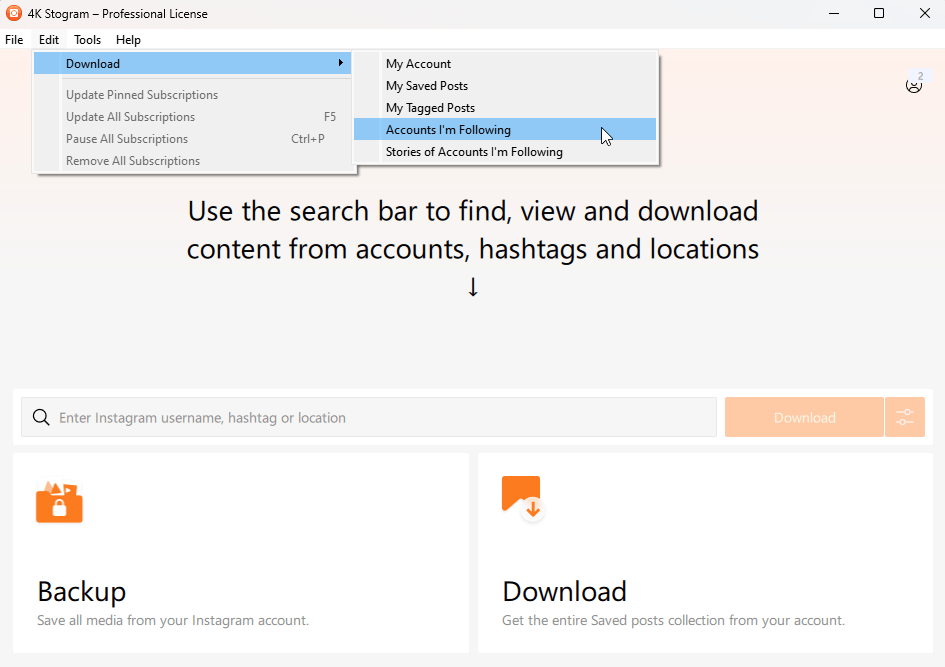 Once the posts are loaded, you will be able to watch new publications appear in real-time within the interface of 4K Stogram, and simultaneously download them.
You can also watch a complete video guide "How to Use 4K Stogram".