How to Download Instagram Photos by Location
4K Stogram is famous among thousands for it's easy interface and unique features that allow users backup their Instagram accounts, downloads their friends' public and private photos, as well as now it's possible not only to download photos by hashtag, but also by location! Follow the steps below in order to get photos of the favorite locations from all over the globe to your computer:
1. Download and install 4K Stogram. It's available for macOS, Windows and Linux.
Get 4K Stogram
Download
2. Run the application and click on 'Search Places' in special field:
3. Type in the location of your preference in the popped up window's special field - it may be anything from the particular street's location to the name of your favorite bar. Press 'Enter' on your keyboard and you'll see the list of matching location results: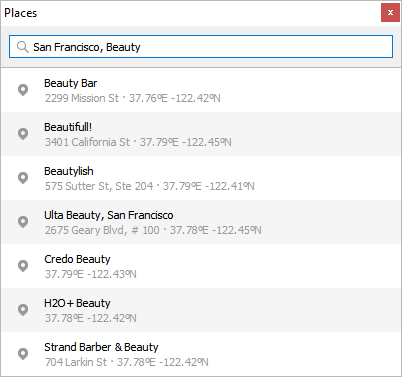 4. Click on one of the places from the list and that's it! Now you just need to wait for a while until the photos are downloaded to your computer: