How to Download Instagram Story Highlights
Instagram Highlights is one of the tools to save and share favorite moments captured in Stories. Any user may use the Highlights to prolong the 24-hour lifetime of their Stories, group them thematically, add eye-catching covers and put it all under the profile's bio. If you ever wanted to create a backup of your own Instagram Highlights or download them from other Instagram accounts, 4K Stogram is the tool for the task. Just follow the easy steps below.
1. Launch 4K Stogram.
Get 4K Stogram
Download
2. Log into your Instagram account in-app.
3. Type in the name of the Instagram account that you want to download Highlights from.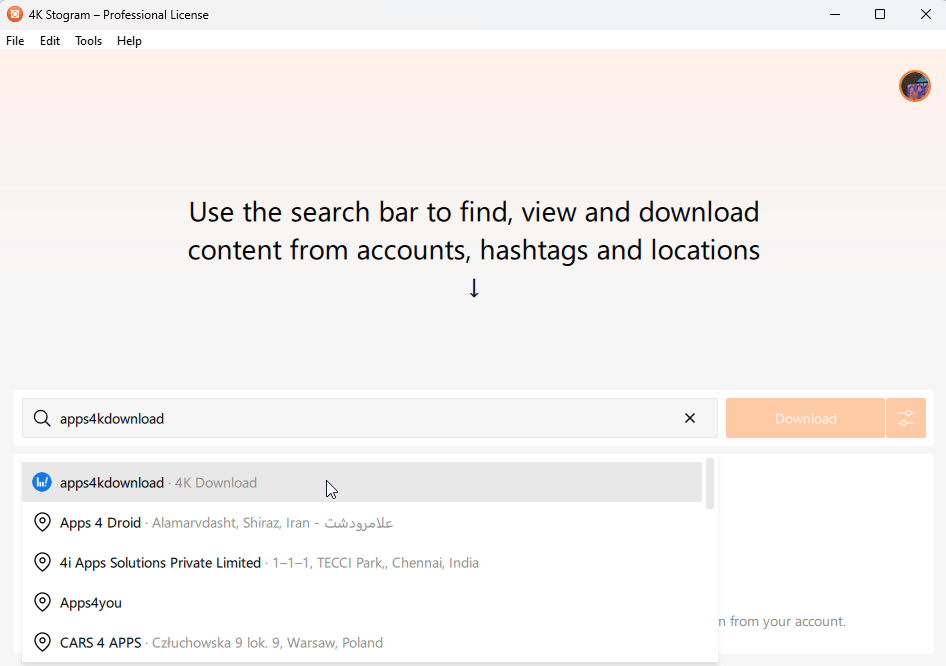 4. Select a suitable option from the search suggestions.
5. Click the settings button that's located to the right from the Download button.
6. Uncheck all boxes except the Download Highlights one.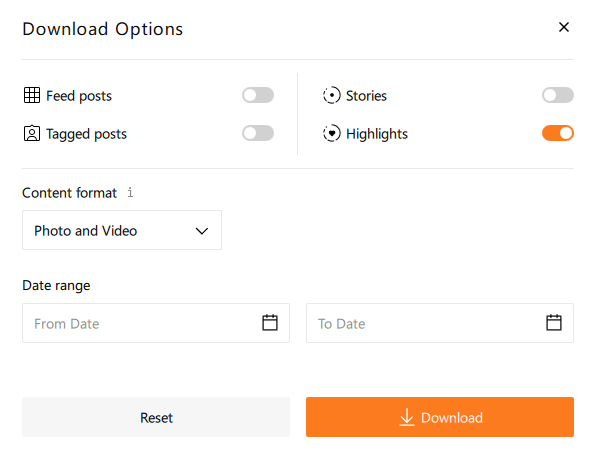 7. Click the Download button.
8. That's it! Wait a few moments until the download is complete.
You can also watch a complete video guide "How to Use 4K Stogram".