How to Save Photos or Videos from Private Instagram
Instagram users are free to make their accounts private, which is great for security reasons. However, it also makes things difficult for all the people that want to save precious moments from Instagram for good. Rare Instagram downloader offers the private Instagram account download feature. Luckily, 4K Stogram is exactly the tool that can handle the task. Follow the simple steps below to download your friends' private Instagram posts.
1. Launch 4K Stogram.
Get 4K Stogram
Download
2. Click Tools at the menu bar.
3. Select the Login option from the drop-down menu.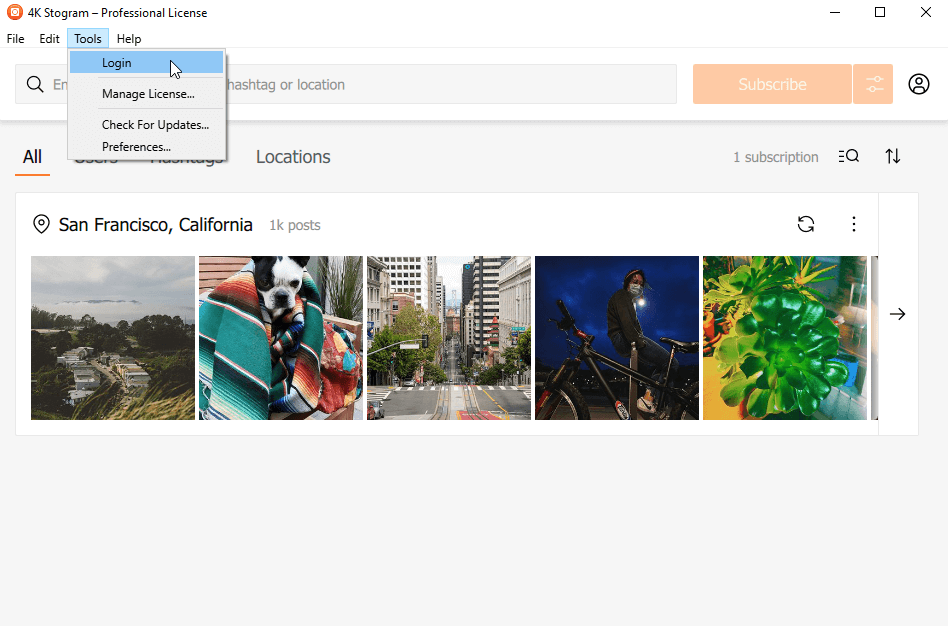 4. Login using your Instagram account credentials. It's needed to prove you've got access to the private content.
5. Type in the username of the private account you want to download.
6. Select a suitable option from the search suggestions.
7. Click the Subscribe button.
That's it! Wait a few moments, and all the photo and/or video content from private Instagram accounts will be on your computer for good.
You can also watch a complete video guide "How to Use 4K Stogram".