How to Download Saved Posts from Instagram
Instagram provides a vast number of pictures and in the majority of cases it's hard to find the needed ones after having looked through hundreds of them. A new Instagram function to save posts has really simplified this process as you can easily create a collection of the most interesting posts you have faced. Thus it's even more useful to have Saved Posts downloaded onto your computers. Although Instagram doesn't have such an option, you can still download Saved Posts with 4K Stogram.In order to do so, follow these simple steps:
1. Download and install 4K Stogram. It's available for macOS, Windows and Linux.
Get 4K Stogram
Download
2. Run the app, click Tools and then Preferences in the left top corner.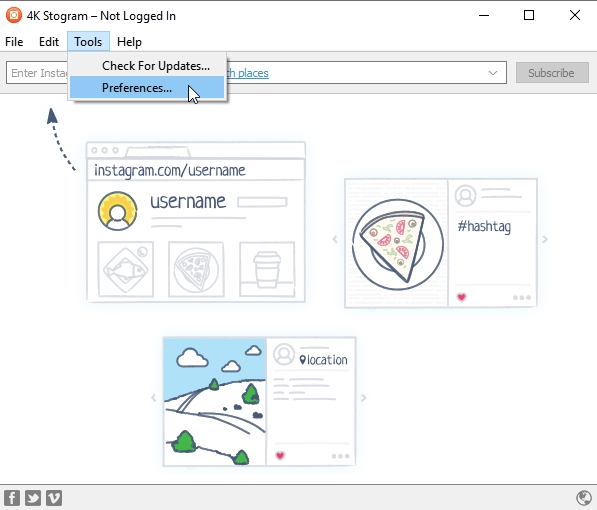 3. Enter your Instagram username and login. Don't worry 4K Stogram doesn't store your password, it is used only once to request the access token from Instagram.
4. Click Edit and then Subscribe to My Saved Posts.
5. Enjoy how your Saved Posts get downloaded to computer immediately! Don't hesitate, later on all newly added Saved Posts will be downloaded automatically onto your computer!