How to Download Instagram Photos
Instagram is the most popular photo-sharing application, with tons of new images of all kinds being uploaded everyday. If you want to download photos from Instagram accounts, hashtags and locations, follow the steps below.
1. Launch 4K Stogram.
Get 4K Stogram
Download
2. Type in the name of an Instagram account, hashtag, or location into the search bar of the application.
3. Select a suitable option from the search suggestions.
4. Click the settings icon that's located to the right from the Subscribe button.
5. Uncheck the Download video posts box if you only want to save images.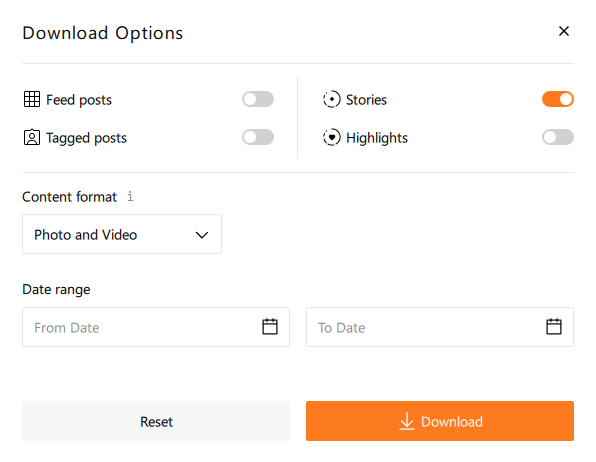 Tip: Within the Advanced Download Options window, you can also specify the time period to only download photos that were posted during the selected time. Just click the date field to open the calendar and choose the period.
6. Click the Subscribe button.
7. That's it! Wait a few moments before the download is complete and enjoy the original quality of Instagram photos on your computer.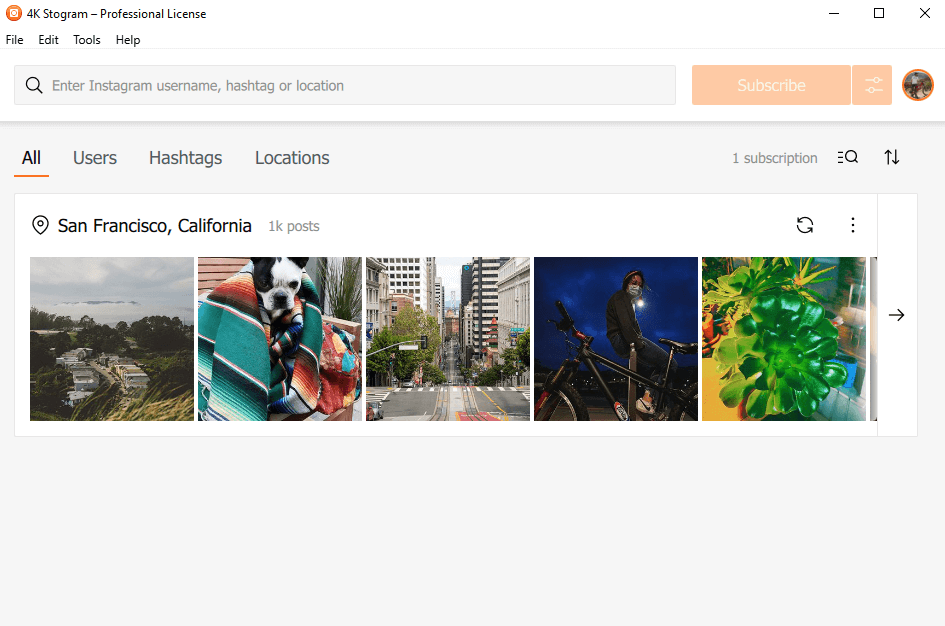 You can also watch a complete video guide "How to Use 4K Stogram".