How to Download Instagram Stories
Ever since Instagram added stories to its functionality, it was growing more and more popular, reaching 250 million active daily users. Sadly, stories only last 24 hours and available on Instagram mobile application exclusively. The great majority of users want to save the moments depicted in stories for good and to watch them as much as they want on their computers, but unfortunately, Instagram doesn't provide downloading option. But fret not, 4K Stogram is here to save the day with its Instagram stories downloading ability! Just follow the steps below to save Instagram stories to your computer.
1. Download and install 4K Stogram. It's available for Windows, macOS, and Linux.
Get 4K Stogram
Download
2. Launch the application and click "Tools". Pick "Preferences..." in drop-down menu.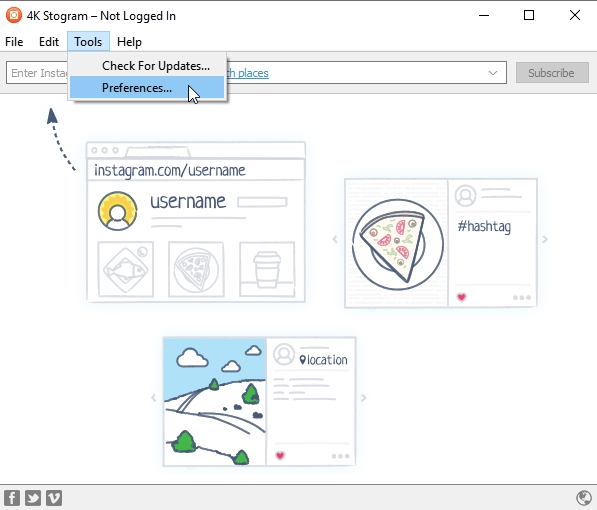 3. Log in with your Instagram account there.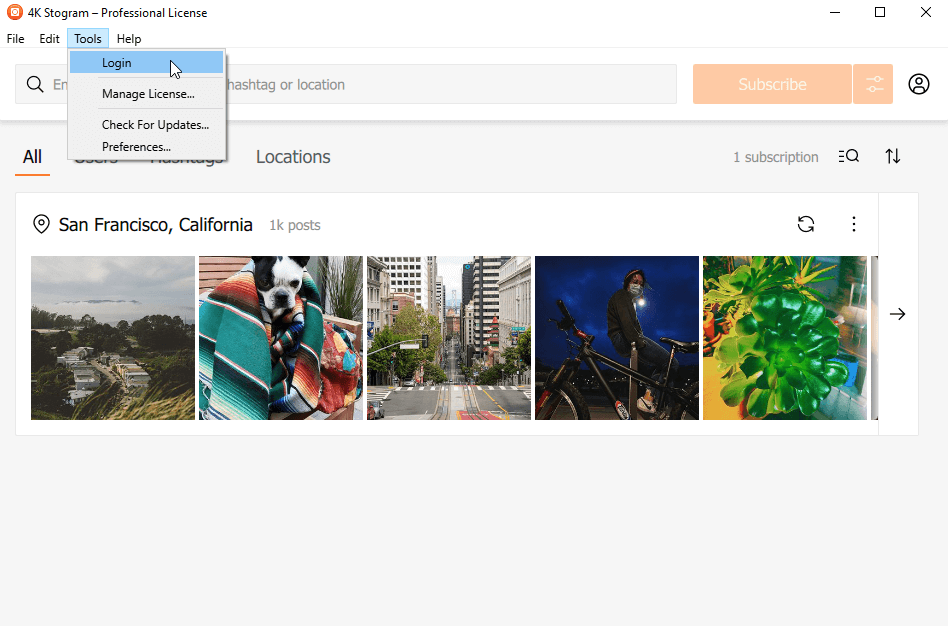 4. Make sure "Download Instagram stories" is checked in Preferences window.

5. Type in a username of an Instagram profile you'd like to download from in the main window of 4K Stogram and click "Subscribe".
6. That's it! Instagram stories will start downloading to your computer. New stories are downloaded automatically right after they are uploaded to Instagram by users you are subscribed to. All stories are marked with circle symbol at the right bottom of their thumbnails in the application.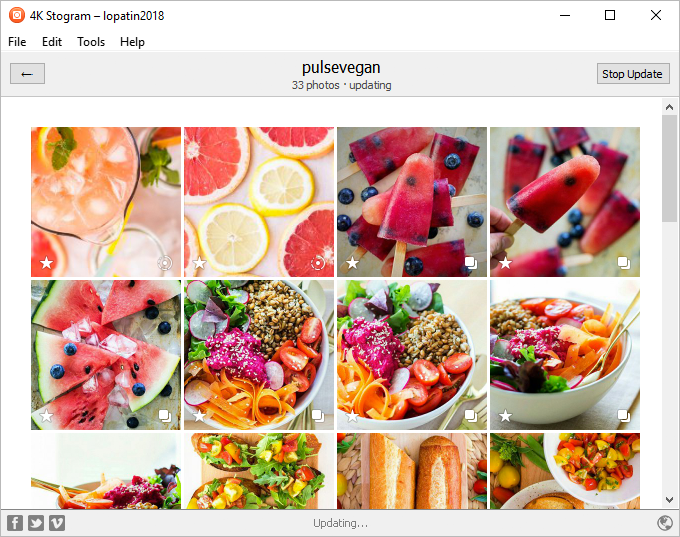 You can also watch a complete video guide "How to Use 4K Stogram".