How to Download Instagram Story Highlights
Instagram Highlights is one of the tools to save and share favorite moments captured in Stories. Any user may use the Highlights to prolong the 24-hour lifetime of their Stories, group them thematically, add eye-catching covers and put it all under the profile's bio.
You might have seen many of your friends and even brands on Instagram use this feature and wanted to get all their Highlights for good. 4K Stogram grants your wish! Just follow the simple steps below to bulk-download Instagram Highlights of any public Instagram profile:
1. Download and install 4K Stogram. It's available for Windows, macOS, and Linux.
Get 4K Stogram
Download
2. Launch the application and click "Tools". Pick "Preferences..." in drop-down menu.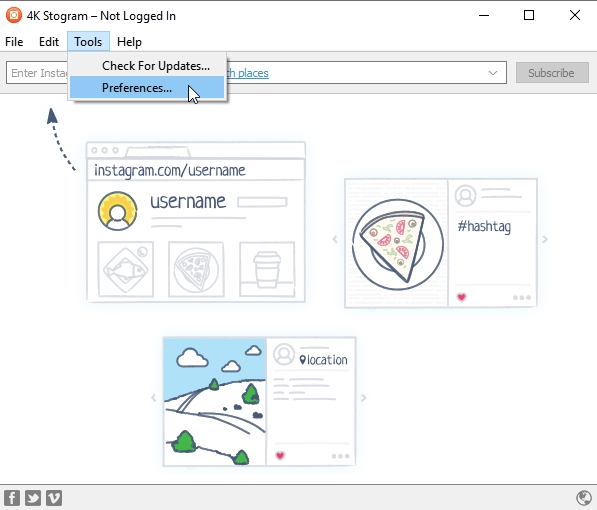 3. Log in with your Instagram account there.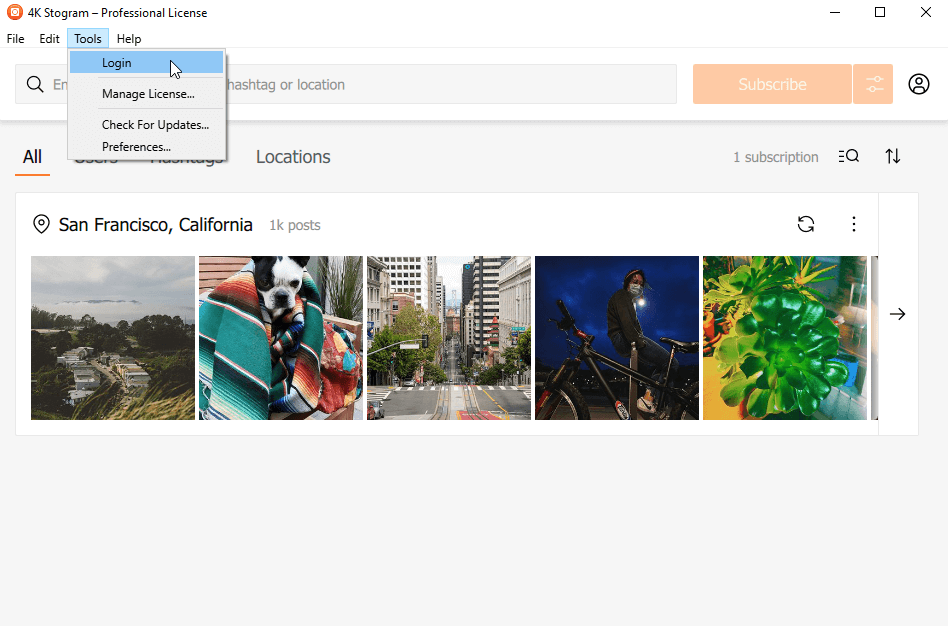 4. Make sure "Download Instagram stories" is checked in Preferences window.

5. Type in a username of an Instagram profile you'd like to download from in the main window of 4K Stogram and click "Subscribe".
6. That's it! Wait until the downloading is finished and head to the directory.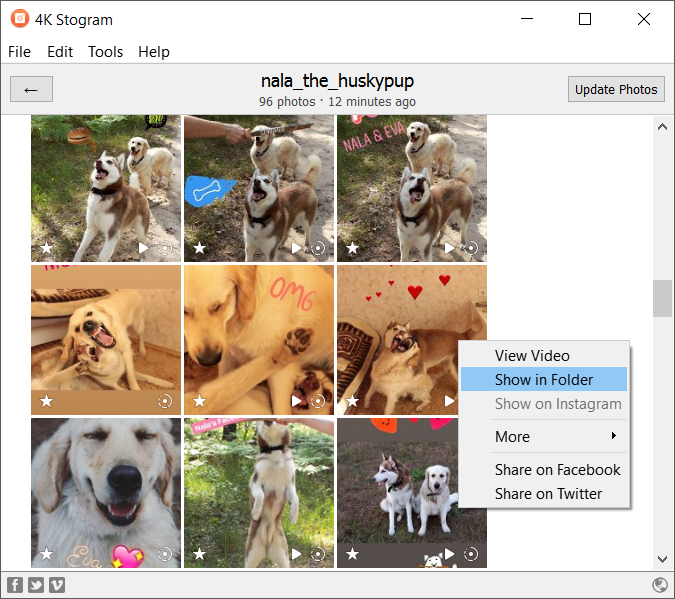 The application created separate subfolders there — one named "Stories", the other - "Highlights". The first contains regular Instagram Stories available at the moment on the profile. The latter subfolder holds just what you need — all images and videos from the Highlights collection. Enjoy!
You can also watch a complete video guide "How to Use 4K Stogram".