How to Transfer Video and Audio Files to a Flash Drive
So, you've downloaded some video or audio files using 4K Video Downloader+ or 4K YouTube to MP3. The next steps are to find the files on the computer and move them to your flash drive. Follow the instructions below to successfully locate the downloaded files and transfer them to a flash drive or other mobile device.
1. With the application window, hover the cursor over any of the downloaded files in the list.
2. The Show in Folder button should appear. Click the button, the directory containing the downloaded data is going to open immediately.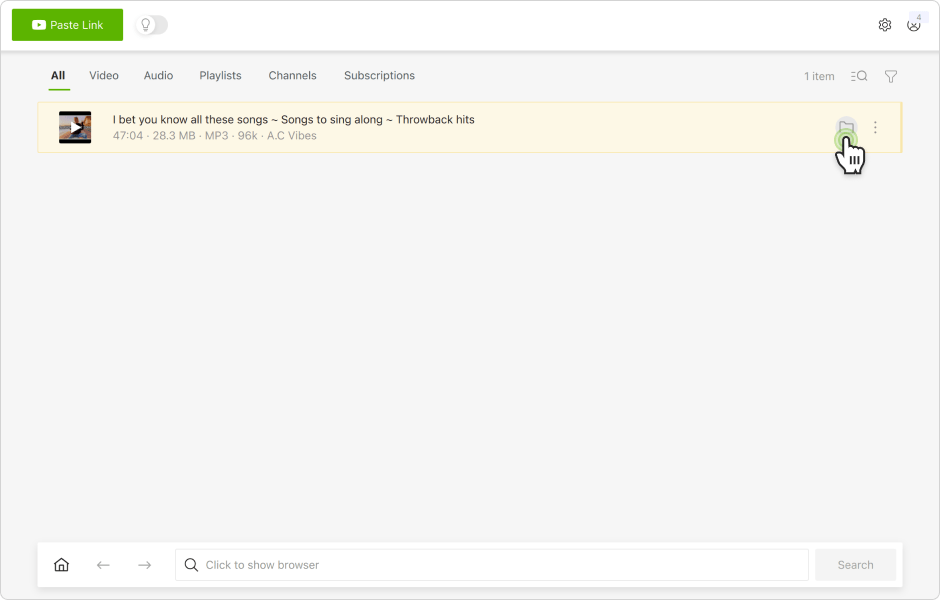 3. Insert the flash drive into your computer or laptop. The flash drive window should open automatically.
4. Select the files in the directory folder.
5. Copy and paste or drag and drop the files onto the flash drive window.