How to Download a Stream from YouTube Gaming
YouTube Gaming is a video gaming-oriented section of YouTube that features live streams, stream recordings, and on-demand videos. It allows you to discover new interesting YouTube channels, follow topics about favorite games, watch new and trending gaming-related content. The only thing it doesn't allow is to download streams for your offline viewing pleasure. But with 4K Video Downloader gamers can easily download their favorite YouTube Gaming streams! Just follow the steps below.
1. Launch 4K Video Downloader. It's available for macOS, Windows, Linux and Android.
2. Copy the link to the YouTube Gaming stream you want to download.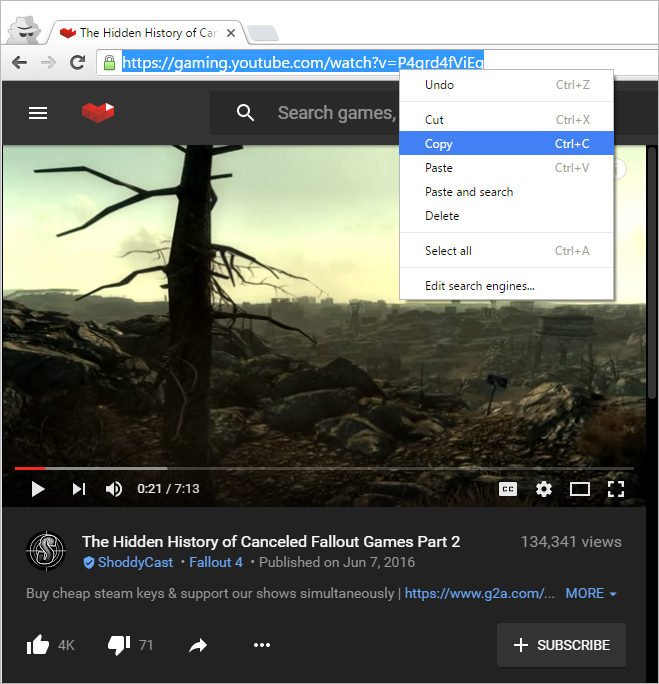 Note: Only already aired broadcasts are saved with 4K Video Downloader. Live streams cannot be downloaded until they are finished.
3. Click the Paste Link button.
4. Select the format and quality.
5. Click the Download button.
That's it! Now you've got permanent access to the YouTube Gaming stream. any time you want to watch it, even when you're offline.
You can also watch a complete video guide "How to Use 4K Video Downloader".