How to Download a Stream from Twitch
Twitch is the leading live streaming platform in the gaming world. Viewers can watch live streams for free, follow channels, and interact with others in chat rooms. The only feature Twitch is missing is the ability to download streams. 4K Video Downloader is here to fill the gap and help you download Twitch streams and videos. Just follow the steps below.
1. Launch 4K Video Downloader. It's available for macOS, Windows, Linux and Android.
2. Copy the link to the Twitch stream you want to download.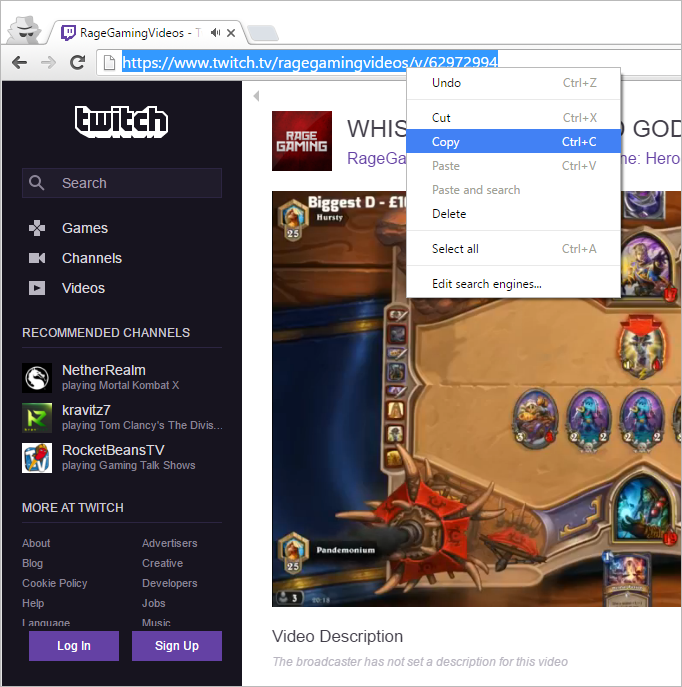 Note: Only finished Twitch broadcasts are saved with 4K Video Downloader. Live streams cannot be downloaded.
3. Click the Paste Link button.
4. Select the format and quality.
5. Click the Download button.
That's it! Now you've got access to the Twitch stream any time you want to watch it, even when you're offline.
Tip: If you download a recently aired Twitch stream and the saved video file doesn't have audio, wait 24 hours and download it again. The sound should be intact.
You can also watch a complete video guide "How to Use 4K Video Downloader".