How to Download and Playback 3D Videos from YouTube
Three-dimensional video (or simply 3D video) is one of the oldest and most popular ways of providing an immersive viewing experience. It changes the depth perception of the viewer by creating a three-dimensional solidity illusion of 2D images. If you want to download 3D videos from YouTube for offline viewing, 4K Video Downloader is the tool you need. Follow the steps below to download 3D videos and playback them on your computer.
1. Launch 4K Video Downloader. It's available for macOS, Windows and Linux.
Get 4K Video Downloader
Download
2. Copy the link to the 3D YouTube video you want to download.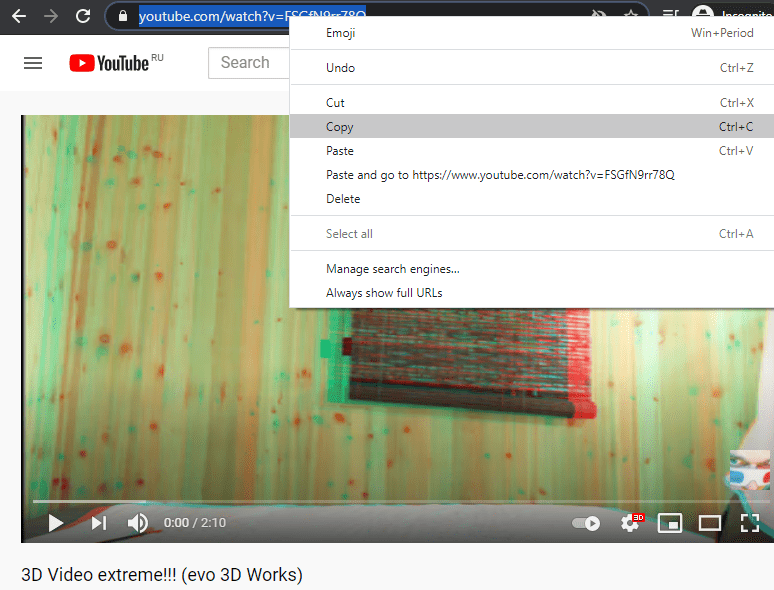 3. Click the Paste Link button.
4. Select the format and quality.
5. Click the Download button.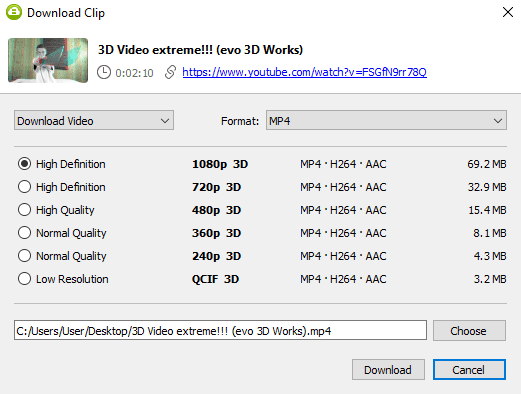 6. Before you play the downloaded video, launch the VLC player.
7. Click Tools at the menu bar, then choose Effects and Filters.
8. Click the Video Effects tab in the popped-up window.
9. Open the Advanced tab and check the Anaglyph 3D option.
10. Click the Save button.
That's it! Open the downloaded file in VLC and enjoy watching the 3D video on your computer.
You can also watch a complete video guide "How to Use 4K Video Downloader".