How to Download a Likee Video
Likee is a social networking service for making and editing short videos. Over 100 million monthly active users worldwide use Likee to make fun, creative videos, meet the local platform celebrities and make friends with regular users. It has numerous video editing and enhancement features that help create mindblowing clips. If you want to watch some of these clips offline, you can download Likee videos to your computer with 4K Video Downloader+. It's really easy, follow the steps below.
1. Launch 4K Video Downloader+. It's available for macOS, Windows, Linux and Android.
Get 4K Video Downloader+
Download
2. Copy the link to the Likee video you want to download.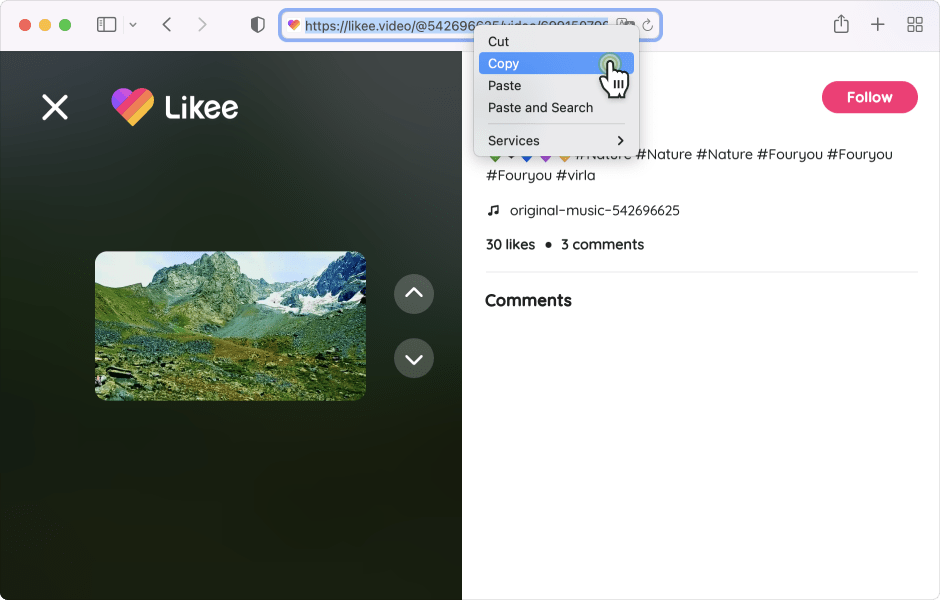 3. Click the Paste Link button in the downloader.
3. Select the format, quality and output folder.
5. Click the 'Download' button.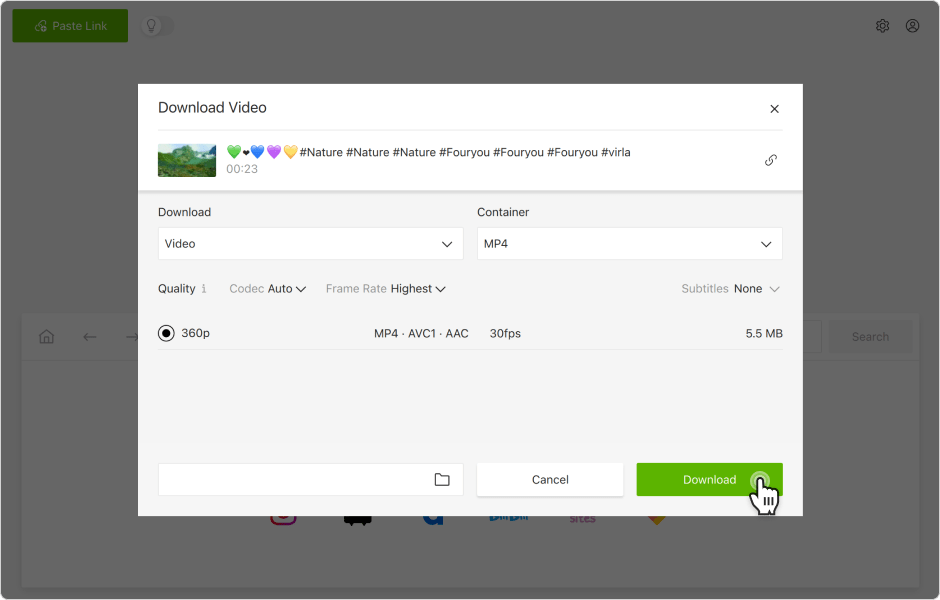 Alternatively, you can find and download Likee videos through the in-app browser. This way you can browse Likee without leaving the application and download content on the spot.