How to Create Photo Slideshow in 4K Quality
It's well known fact that 4K is the most high possible resolution today. Only professional cams can take the video in such high quality. However it's possible to create 4K slideshow with your photos using 4K Slideshow Maker. Learn how to do it in few simple steps.
1. Download and install 4K Slideshow Maker. It's available for PC, macOS and Linux.
Get 4K Slideshow Maker
Download
2. Add your photos into the program. Please note that your photos should have as high resolution as possible.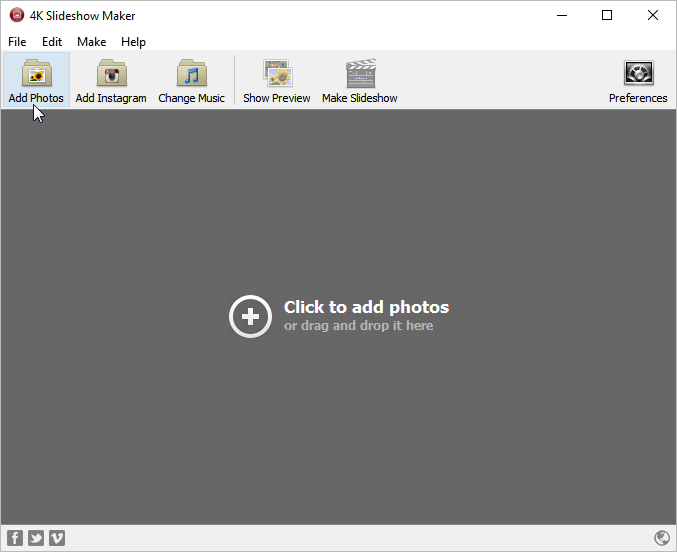 3. Add music to create a special mood.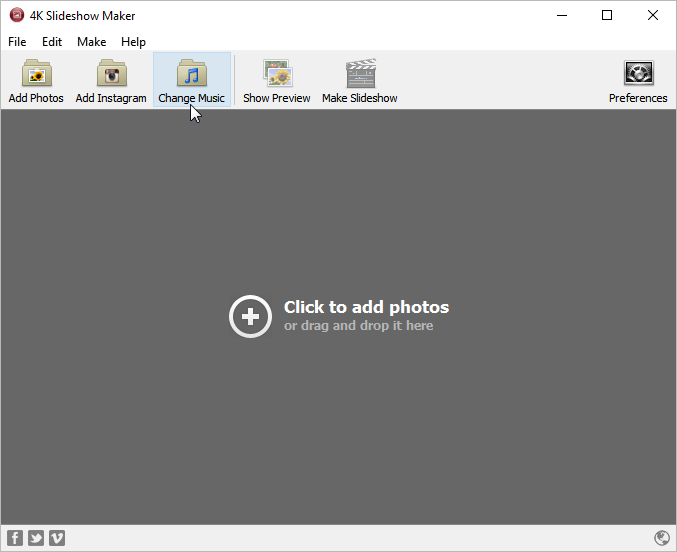 4. Specify the slide duration in preferences. For example, the dynamic slideshow with high rhythm music will have the short duration of slide.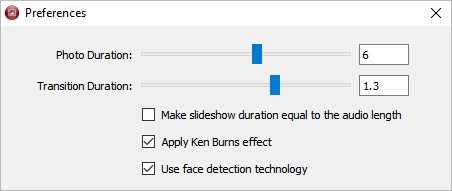 5. Click "Preview" in order to see your draft before your video file will be converted.
6. Click "Make Slideshow" and select 4K Ultra HD quality in ready-to-use presets.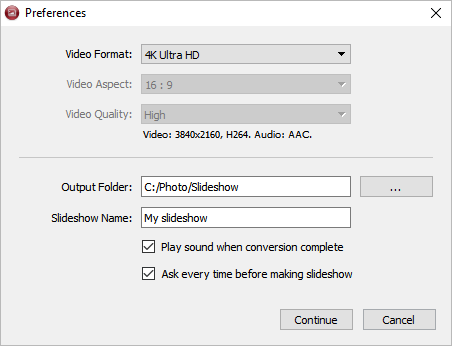 7. Wait a bit until your video file is ready.
8. That's all, now you can playback it on your HD TV, upload to iPad or share on YouTube or Facebook.
Here is an example of 4K Ultra HD quality slideshow made with 4K Slideshow Maker and shared on YouTube. Please don't forget to check available qualities in "Settings"!
You can also watch a complete video guide "How to Use 4K Slideshow Maker".