How to download streams from Twitch
Twitch is one of the most popular gaming video-streaming sites around. It allows gamers to livestream their gameplay to other gamers, and it allows people to follow their channel and subscribe to updates. The only thing it doesn't provide is the ability to record and download livestreams. But the most recently-updated version of the 4K Video Download allows users to do just that! Here are the simple steps to download livestreams from Twitch.
1. The first step is to find a livestream on Twitch. Go to the Twitch website, and you can search for livestreams by using the search function, by clicking the "Browse" link, or by scrolling down the page to browse gaming livestreams that are currently being streamed. (You can also view top streaming channels by platform - for instance: top Xbox one channels and top PS4 channels.)
2. Once you've found a livestream that you wish to download, click on the URL at the top of the page and copy it.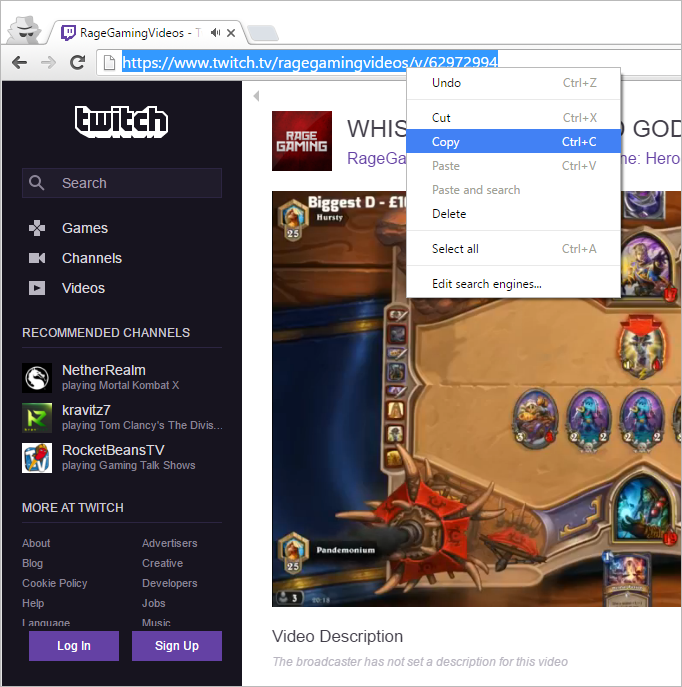 3. Open the 4K Video Downloader.
4. At the top of the window, click on the "Paste Link" option. The program will automatically begin parsing the link for download.
5. Once the parsing has completed, you will see a window with several options. You can choose the type of video you wish to download, the quality of the video you wish to download, and the download location. Once you have set your options, click the "Download" button.
6. When you wish to end the recording, press the "Stop" button.
That's it! Now you have access to the video any time you wish to view it and you can share it with your friends.
You can also watch a complete video guide "How to Use 4K Video Downloader".