How to Auto-Download New Videos from YouTube Playlists
4K Video Downloader+ offers unique features that allow premium users to subscribe to YouTube channels and playlists in-app. Once you've added your favorite channels and playlists to the subscriptions list, the application starts to regularly check for new videos and auto-download them. If you want to subscribe to YouTube playlists and get fresh content automatically saved to your computer, follow the steps below.
1. Launch 4K Video Downloader+. It's available for macOS, Windows, Linux and Android.
Get 4K Video Downloader+
Download
2. Copy the link to the YouTube playlist you want to download.
3. Click the Paste Link button in the downloader.
4. Select either Download the Playlist or Subscribe to the Playlist.
Click the former to download all existing videos and auto-download the future ones. Click the latter to only download future videos.
5. Select the format, quality, and output folder.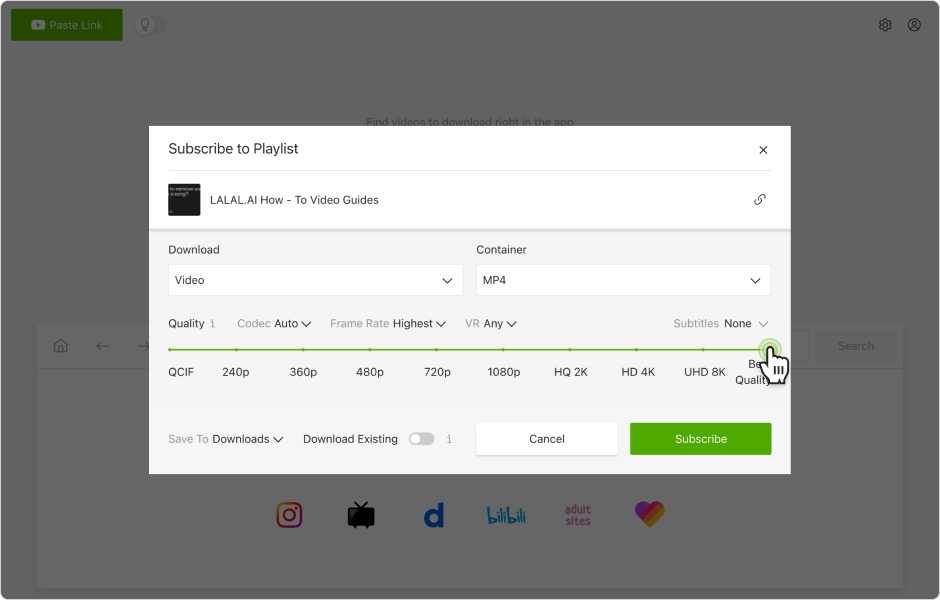 6. Click Subscribe.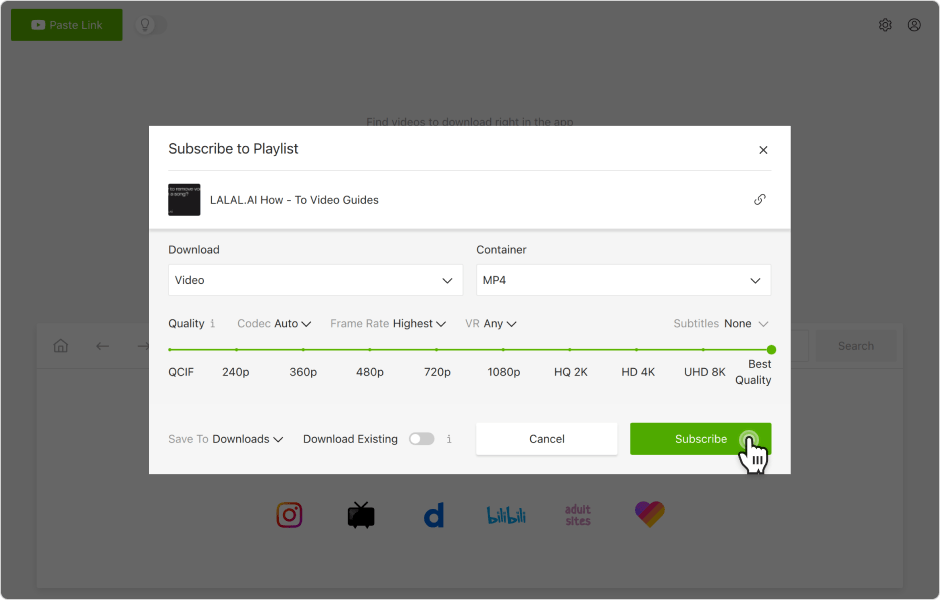 That's it! From now on, all new videos added to the playlist on YouTube are going to be automatically downloaded to your computer.