How to Download a Blocked YouTube Video
YouTube is an infinite source of videos suitable for all tastes imaginable. It's the first service we turn to when we want to learn how something works or watch an entertaining video. However, YouTube may be blocked by an IT administrator at your school or workplace, and in some regions, even Internet service providers block access to the platform. If you want to bypass the restrictions and watch YouTube videos no matter the circumstances, you can do it with 4K Video Downloader+. Just follow the steps below.
How to Download Blocked YouTube Videos Through Proxy Server
1. Launch 4K Video Downloader+. It's available for macOS, Windows, Linux and Android.
Get 4K Video Downloader+
Download
2. Click Tools > Preferences at the menu tab.
3. Open the Connection tab, then turn on the switch next to Enable Proxy. The window will expand with a proxy settings section.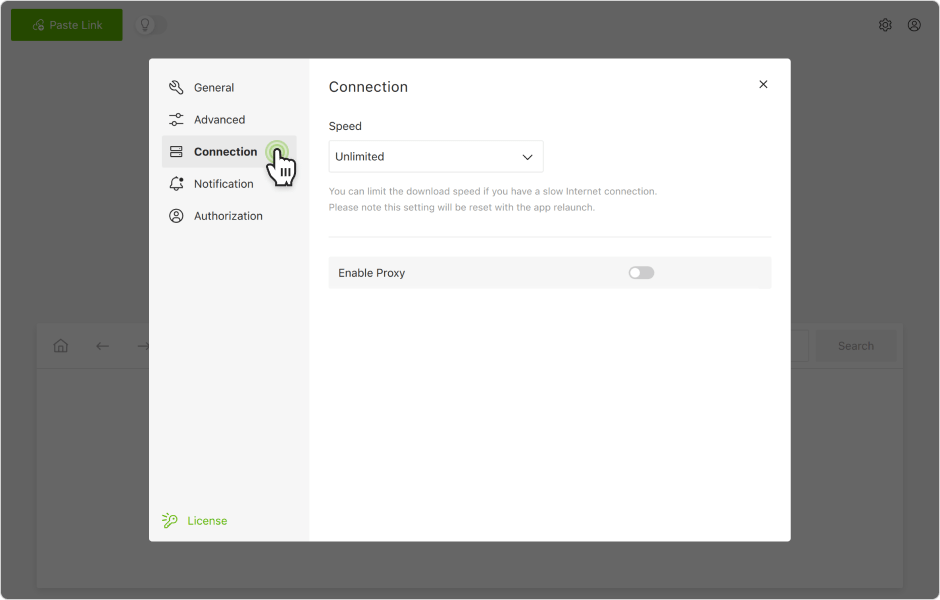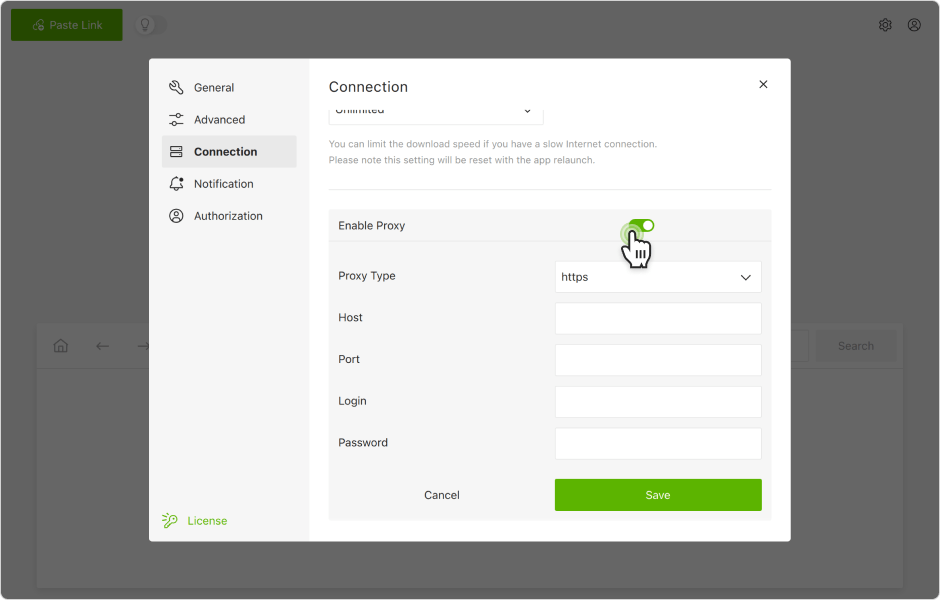 4. Select the proxy type. It can either be https or SOCKS5.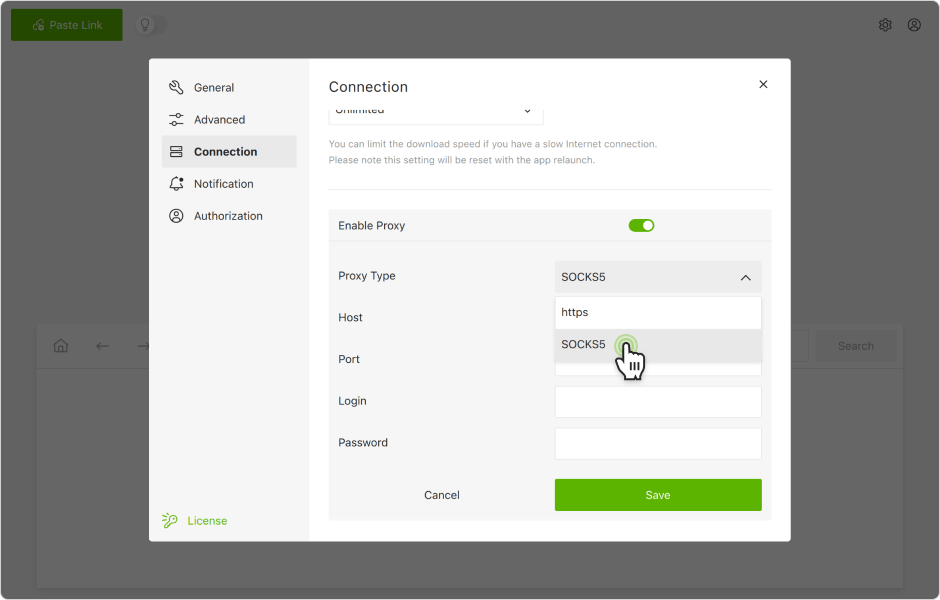 5. Fill in the Server, Port, Login and Password fields
Note: If you don't have any proxy settings on hand, you can find lists of free shared proxy servers online or acquire private proxy through our affiliate providers: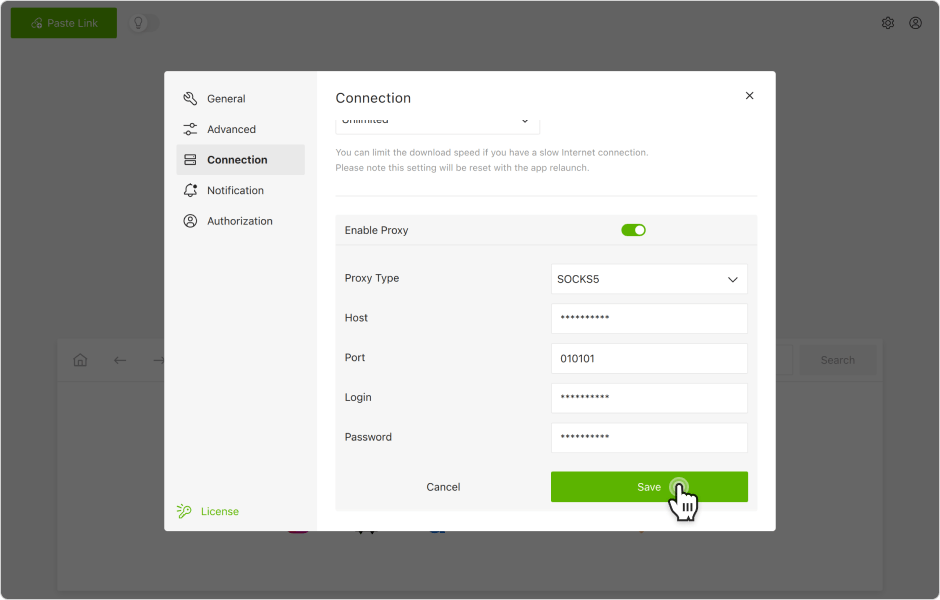 6. Close the Preferences window to save the settings.
7. Copy the link to the YouTube video you want to download.
8. Click the Paste Link button in the downloader.
9. Select the format, quality, and output folder.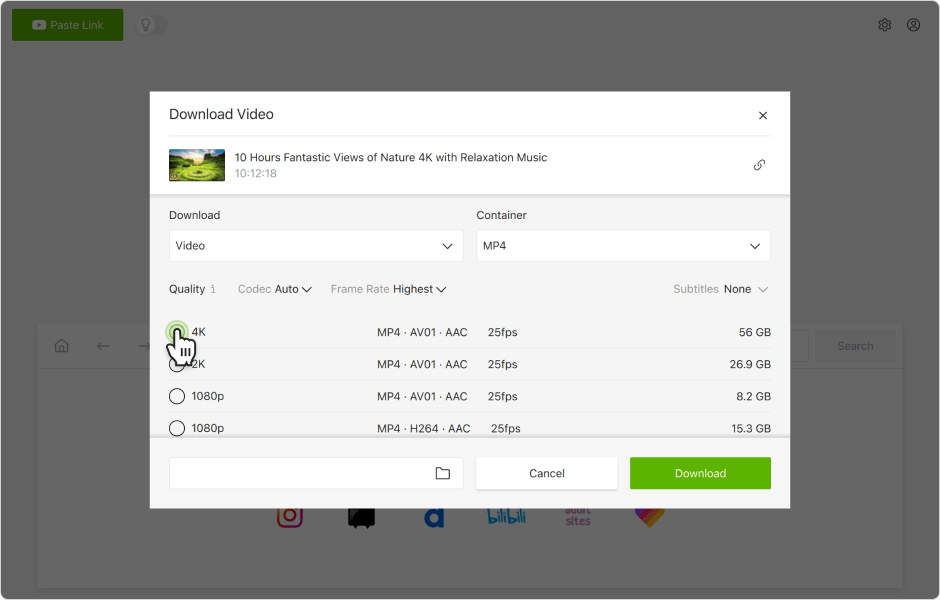 10. Click Download.