How to Download the Watch Later YouTube Playlist
YouTube's Watch Later is one of the most useful features. It's a place to conveniently store all the interesting YouTube videos you'd like to watch in the future. Since the Watch Later playlist is private by default, there are very few ways to watch the videos from it offline. However, with the help of 4K Video Downloader+, you can save the entire playlist easily. Follow the steps below to download your Watch Later YouTube playlist.
1. Launch 4K Video Downloader+. It's available for macOS, Windows, Linux and Android.
Get 4K Video Downloader+
Download
2. Click the search bar. A list of different sites will open.
3. Click the YouTube logo. The site will open in the in-app browser.
4. Click the Sign in button and enter your login credentials.
5. Click ☰ on the left side of the in-app YouTube page.
6. Click Watch Later, then click the Download button.
7. Select the format, quality, and output folder.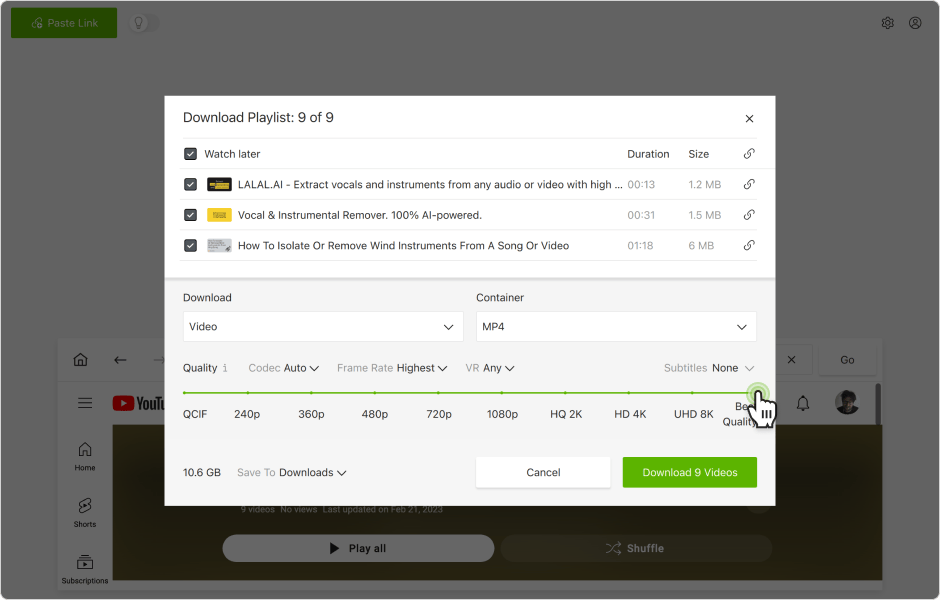 8. Click Download.