How to Download a 720p or 1080p YouTube Video
720p and 1080p are both high-definition resolutions commonly used in video production. 720p offers a resolution of 1280 x 720 pixels, which is ideal for smaller screens or displays where the difference in quality from higher resolutions is less noticeable. 1080p offers a resolution of 1920 x 1080 pixels, which is perfect for larger screens or when more detail is required.
Whether you want to download a 720p or 1080p video from YouTube, 4K Video Downloader+ is the tool you need. Follow the simple steps below to start the download.
1. Launch 4K Video Downloader+. It's available for macOS, Windows, Linux and Android.
Get 4K Video Downloader+
Download
2. Copy the link to the YouTube video you want to download.
3. Click the Paste Link button in the downloader.
4. Select the video format, 720p or 1080p resolution, and output folder.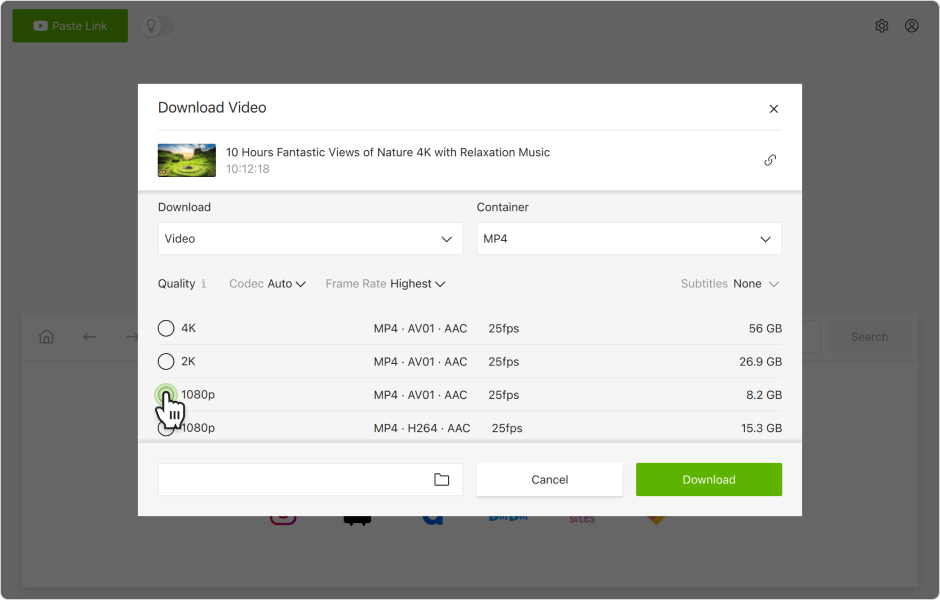 5. Click Download.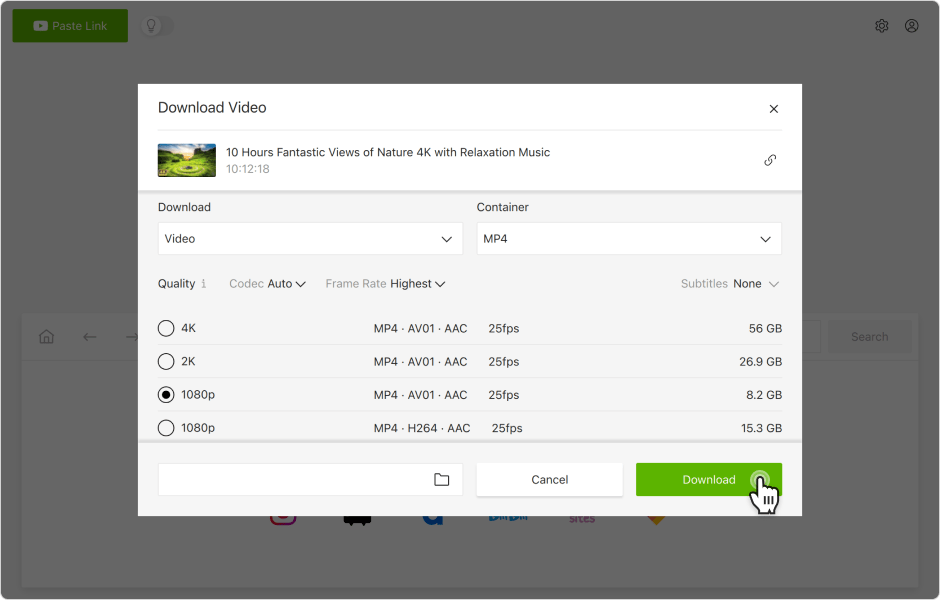 Alternatively, you can find and download 720p and 1080p YouTube videos through the in-app browser. This way you can browse YouTube without leaving the application and download content on the spot.