How to Download and Play YouTube Videos on HD TV
HD TVs offer several advantages over standard definition TVs, including better image quality, a widescreen format, larger screen sizes, and compatibility with HD content. If you want to enjoy the immersive experience of watching high-resolution YouTube videos on your HD TV, 4K Video Downloader+ is the key to getting it. Follow the simple steps below to download HD and UHD YouTube videos and play them on your HD TV.
1. Launch 4K Video Downloader+. It's available for macOS, Windows, Linux and Android.
Get 4K Video Downloader+
Download
2. Copy the link to the YouTube video you want to download.
3. Click the Paste Link button in the downloader.
4. Select the format, resolution (720p and up), and output folder.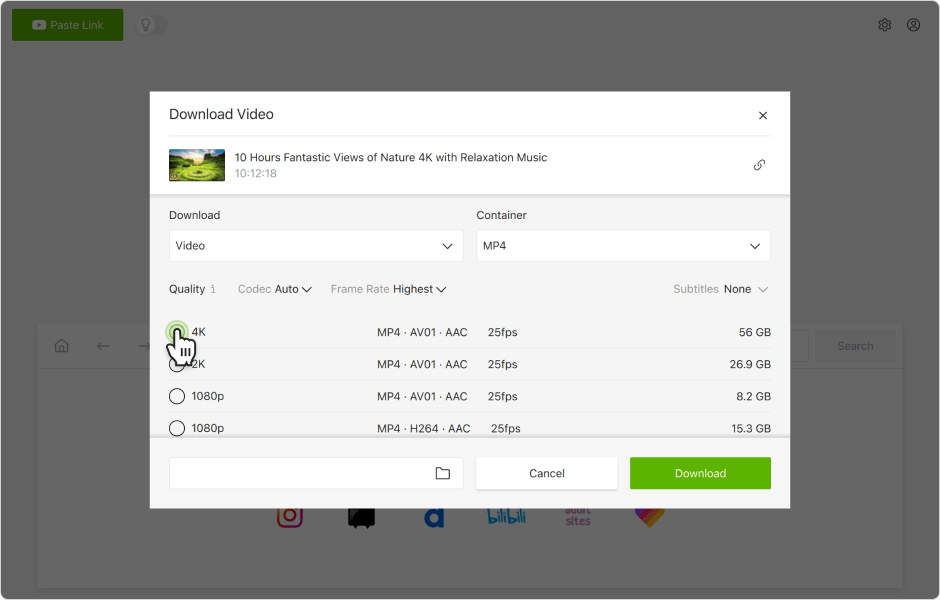 5. Click Download.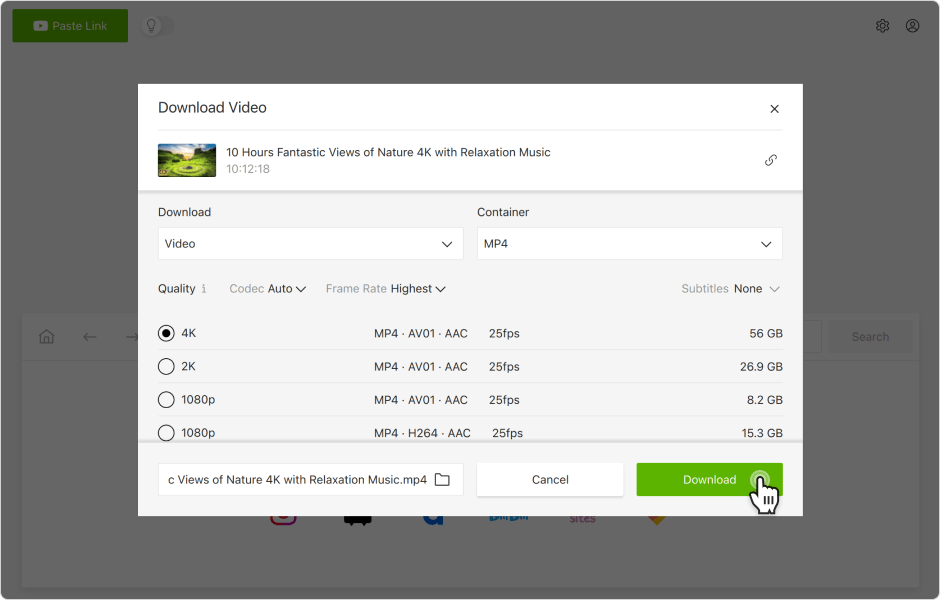 Alternatively, you can find and download YouTube videos through the in-app browser. This way you can browse YouTube without leaving the application and download content on the spot.
How to Play HD and 4K Videos on Your HD TV
Once the download is complete, you can have a couple of ways to watch the video on your HD TV – through HDMI or a flash drive.
Method #1: Transfer the downloaded video to a USB flash drive and plug it into the USB port on your HD TV. Some TVs may require you to format the USB drive to a specific file system before it can recognize and play the video.
Method #2: Connect your laptop or computer to your HD TV using an HDMI cable. Make sure to select the correct HDMI input on your TV and adjust the display settings on your device to match the TV's resolution.
That's it! Enjoy your HD and 4K videos on your HD TV whenever you want!