How to Download a 2160p YouTube Video
2160p, also known as 4K or Ultra HD, is a resolution of over eight million pixels (3840 x 2160), which is four times the resolution of 1080p. It provides an extremely clear image, making it ideal for larger screens and applications where finer details need to be visible. Watching 2160p videos online requires a very stable and fast Internet connection.
However, you can watch 4K YouTube videos even with a slow and unstable connection by downloading them to your computer. 4K Video Downloader+ is your go-to tool for getting 2160p videos off YouTube. Follow the simple steps below to start the download.
1. Launch 4K Video Downloader+. It's available for macOS, Windows, Linux and Android.
Get 4K Video Downloader+
Download
2. Copy the link to the 4K YouTube video you want to download.
3. Click the Paste Link button in the downloader.
4. Select the format, 4K resolution, and output folder.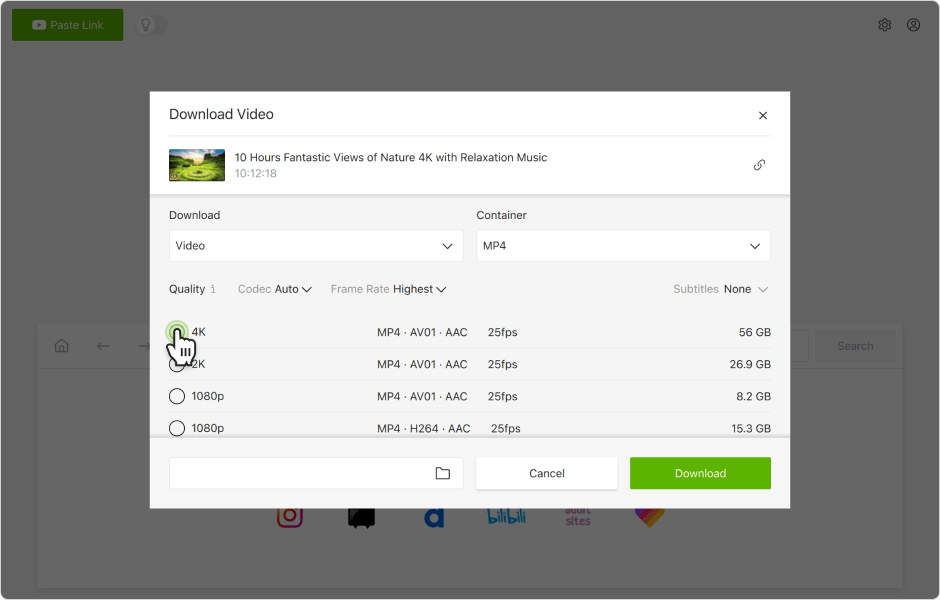 5. Click Download.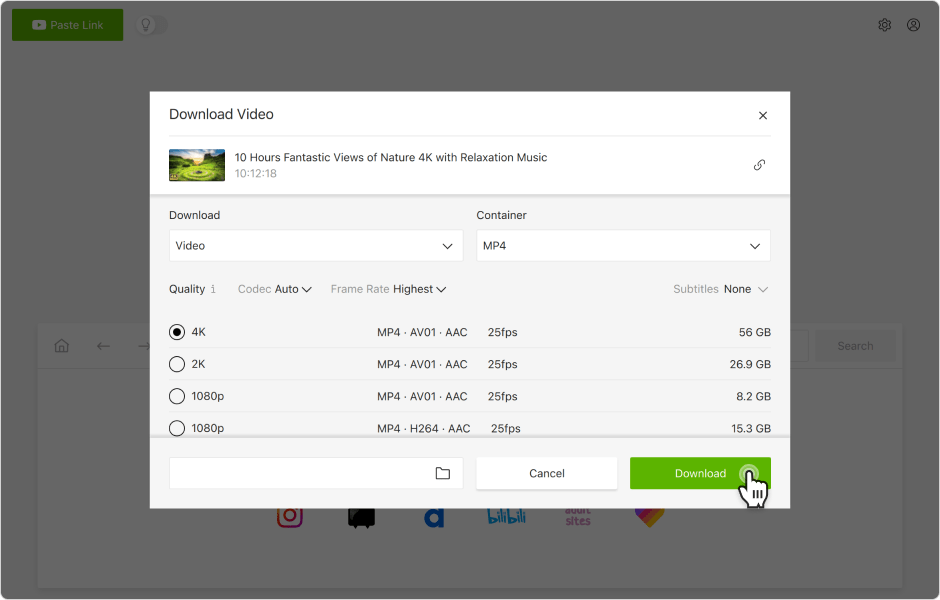 Alternatively, you can find and download YouTube videos in 4K resolution through the in-app browser. This way you can browse YouTube without leaving the application and download content on the spot.