How to Download a 360° YouTube Video
360° videos offer a unique and immersive viewing experience that traditional videos cannot match. They allow viewers to control their perspective and explore the video's environment, making the experience more interactive and engaging. If you want to download 360 degrees videos from YouTube, 4K Video Downloader+ is the best tool for the task. Follow the simple steps below to start the download.
1. Launch 4K Video Downloader+. It's available for macOS, Windows, Linux and Android.
Get 4K Video Downloader+
Download
2. Copy the link to the 360° YouTube video you want to download. 5kplayer.
3. Click the Paste Link button in the downloader.
4. Select the format, quality, and output folder.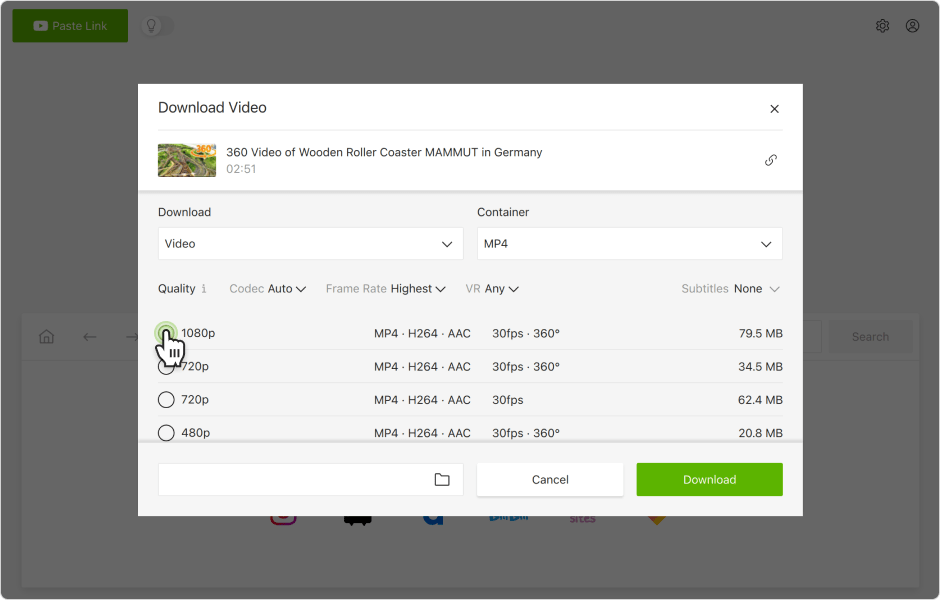 5. Click Download.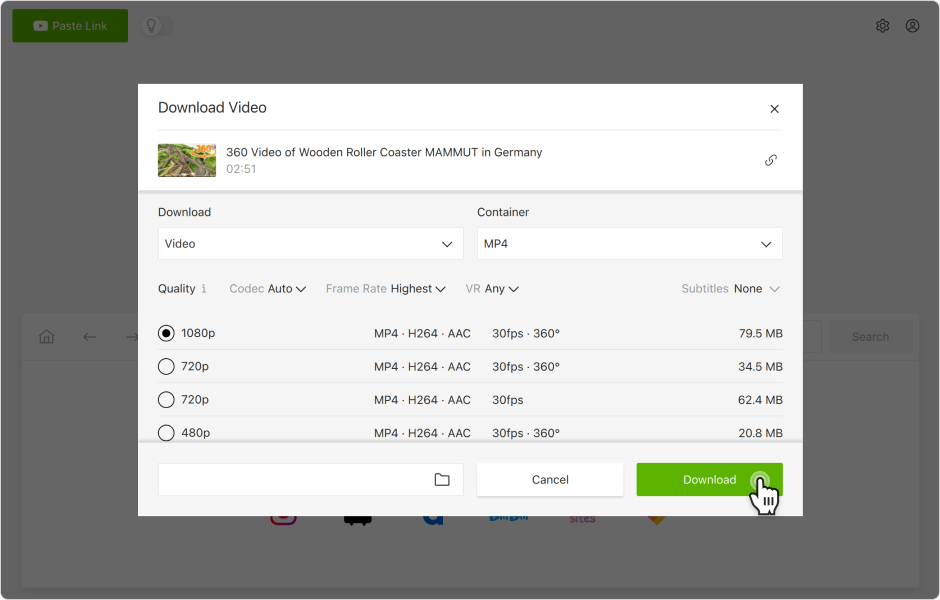 Alternatively, you can find and download 360° YouTube videos through the in-app browser. This way you can browse YouTube without leaving the application and download content on the spot.
Once the video is downloaded, you can enjoy watching it through one of 360° video players such as 5KPlayer, VLC 360, or GOM Player.