How to Auto-Download YouTube Channels
Downloading YouTube videos one by one can be time-consuming, especially if you want to save a large playlist or even a channel. 4K Video Downloader+ is designed to make life easier for YouTube lovers. Its in-app YouTube subscription feature allows you not only to save the entire channel but also to automatically download new videos from it. Follow the simple steps below to subscribe to the download of a YouTube channel.
1. Launch 4K Video Downloader+. It's available for macOS, Windows, Linux and Android.
Get 4K Video Downloader+
Download
2. Copy the link to the YouTube channel you want to download.
3. Click the Paste Link button in the downloader.
4. Select either Download the Channel or Subscribe to the Channel.
Click the former to download all existing videos and auto-download the future ones.
Click the latter to only download future videos.
5. Select the format, quality, and output folder.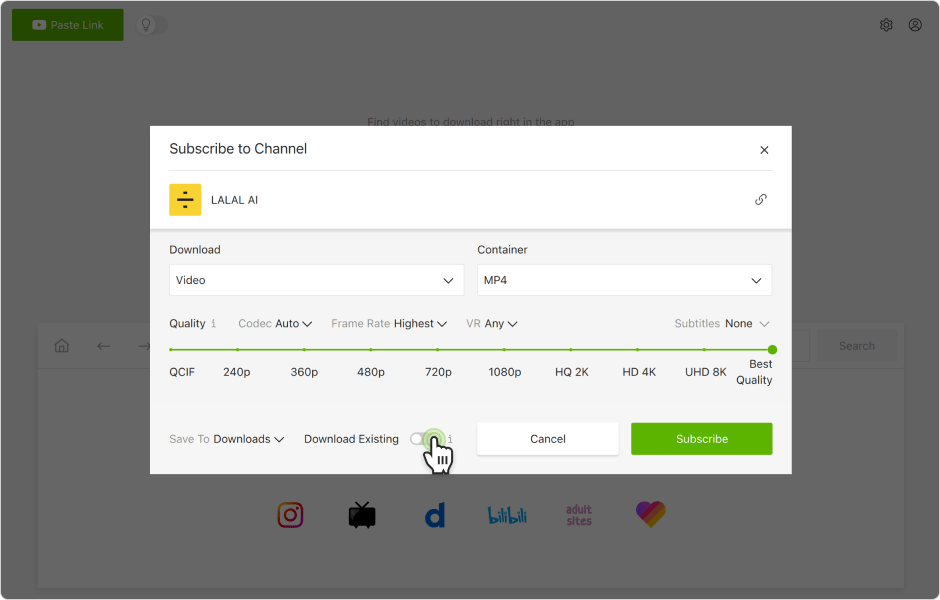 6. Click Download.