How to download YouTube video with 48 fps or 60 fps
The latest update of YouTube includes the support for 48 frames per second and even 60 frames per second for video playback. It can be widely used in sport and game footages as it provides high-detailed image with more smooth movements. Learn how to download such video from YouTube with the best possible options.
1. Download and install 4K Video Downloader. It's available for PC, macOS and Linux.
Get 4K Video Downloader
Download
2. Go to YouTube and find the video content you would like to download. You can use the next search terms: "high frame rate", "video 48 fps", "video 60 fps".
3. Copy video URL and click "Paste URL" in the main window of 4K Video Downloader.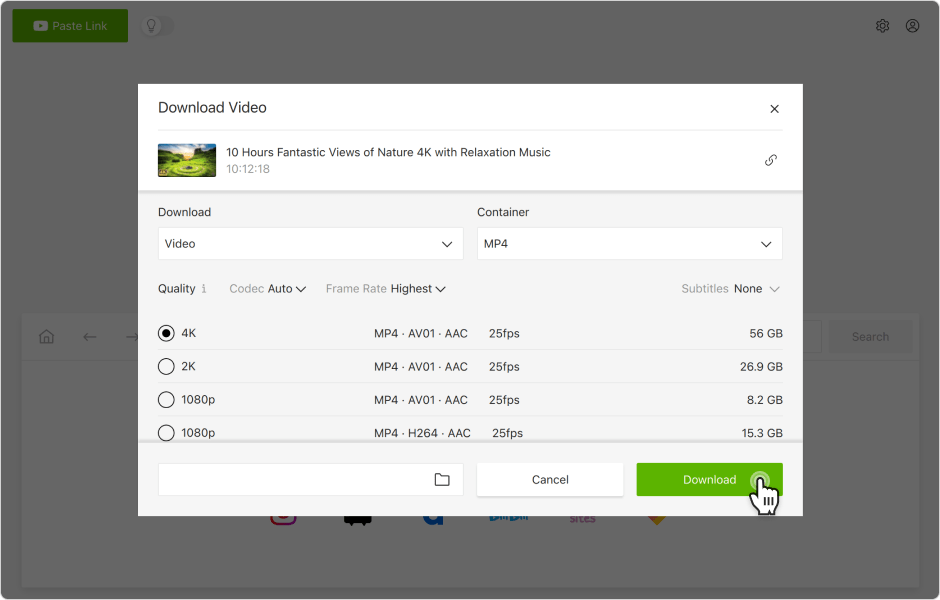 4. After the link parsing, select MKV format and 1080p as quality for the best possible result.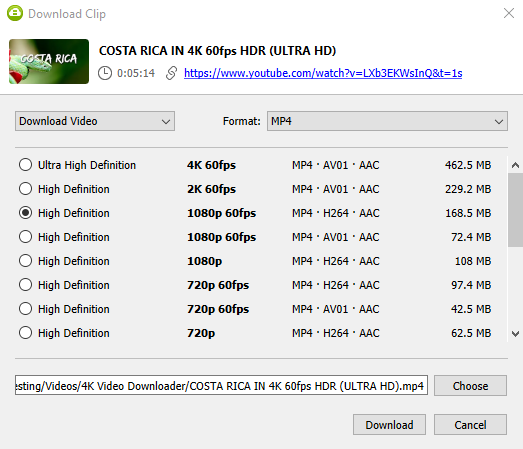 5. Wait till the download is complete and click "Show in Folder" in context menu to find the video file.
You can also watch a complete video guide "How to Use 4K Video Downloader".