How to Download Songs from YouTube
YouTube is great source of music, many popular artists have their official Youtube channels where you can watch the latest performance or clips. However we would like to enjoy music on the go in our players or smartphones. How to download all this amazing music in the appropriate music format, this we've got it covered in this guide.
1. Download and install 4K Video Downloader on your PC, macOS or Linux.
Get 4K Video Downloader
Download
2. Go to YouTube and find music clip, playlist or even channel that you would like to download.
3. Copy the link and click the "Paste URL" button in 4K Video Downloader.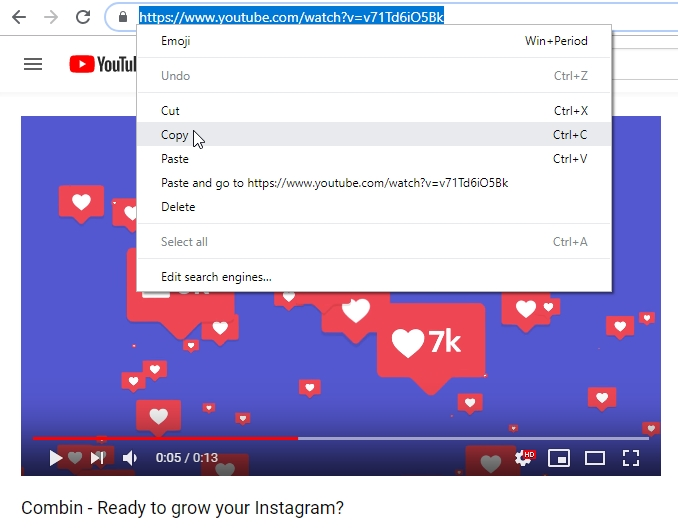 4. The application will catch the information about track, playlist or channel.
5. Now the most important moment come: you need to select the needed audio format between MP3, M4A or OGG. Normally the M4A format is used in Apple devices and give the best quality. The OGG format produces smaller file at equivalent or higher quality of other lossy audio formats. The MP3 format is the most popular audio format that can be played nearly on all audio players.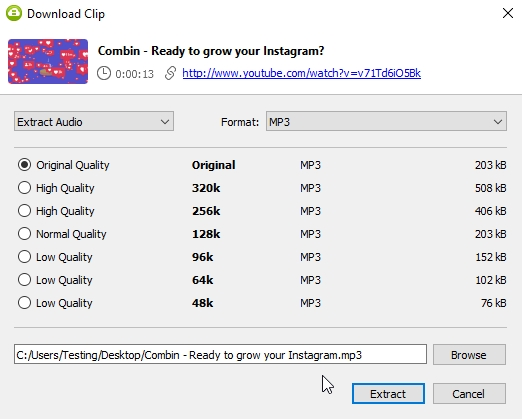 6. Select "Show in Folder" or "Play" in the context menu and playback your audio files.
You can also watch a complete video guide "How to Use 4K Video Downloader".