jDownloader vs 4K Video Downloader
jDownloader gained the popularity among millions of users in the world. 4K Video Downloader is comparably young project. Today we will try to give our objective evaluation of both products, so you can choose what to use better.
jDownloader
Pros
Automatic Captcha feature for some site downloads.
Easy reporting about the bugs.
Automatic updates on each launch.
Different reconnect methods using scripts and router IP.
In tray hiding.
Cons
It seems like the installation file contains malware.
Difficult for first time use interface, especially difficult to find the format for output files and set up it for all needed downloads.
Doesn't download videos from some popular sites like Vimeo and Instagram.
Set up the plugin for each site for the automatic further downloads.
Unclear help section.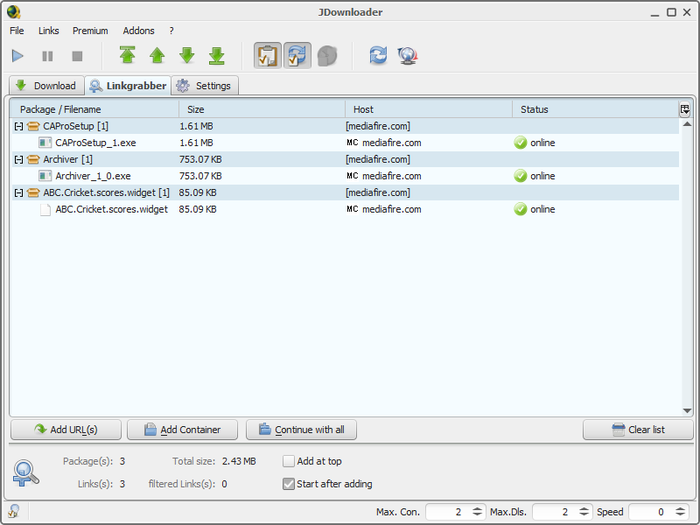 4K Video Downloader
Pros
Easy to Use Interface.
Smart mode permits you to set up settings for all downloads.
One time format and quality selections for whole YouTube playlist or channel.
3D video and 60 fps video downloading.
Absolutely secure installation file.
Cons
Doesn't minimize to tray.
Doesn't provide FTP settings.
Doesn't have limit set up for speed downloading.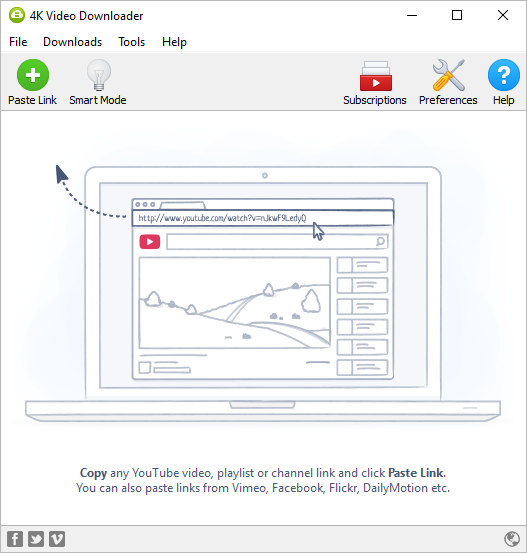 jDownloader has more complicated interface but on the other hand it provides full of advanced technical features for addicted video and audio fans. Be careful while installing JDownloader as it can infect your computer. 4K Video Downloader is absolutely secure and easy to use from the first opening of program as well as it has clear help section.