All About YouTube Playlists
What is a YouTube Playlist
YouTube Playlist is a simple to use and helpful function – it is a list of videos combined together by particular subject, each video plays automatically one after another without the need of pressing the play button again and again after each video ends. Playlists are widely used by creators of YouTube content of their own in order to conveniently organize their page for the fans and viewers, as well as by regular YouTube users to always have an easy access for their top favorite videos, the ones they want to watch some time later, the ones they ordered thematically for themselves, and the list goes on. Create your own on any possible topic, save interesting playlists of others to your page - all that within a few clicks.
You can save your time and go looking directly for the playlists on interesting topic people have already done, it's simple - right after you did a search on the request of your liking, you may choose an option in 'Filters' to see only playlists on the requests: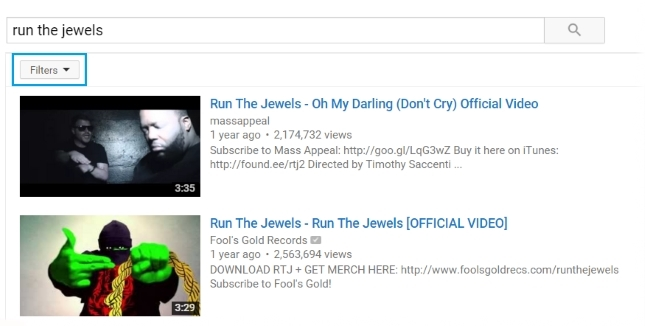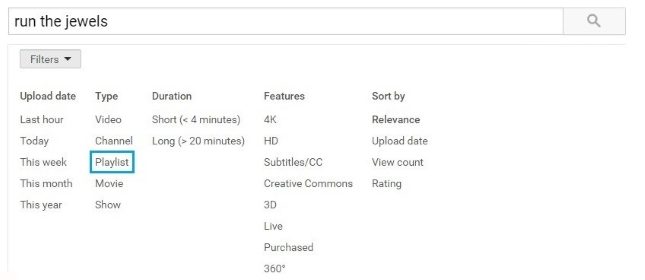 It's very convenient, for instance, when you're searching for a music performer – the playlists with the collections of their albums and music videos immediately pop up: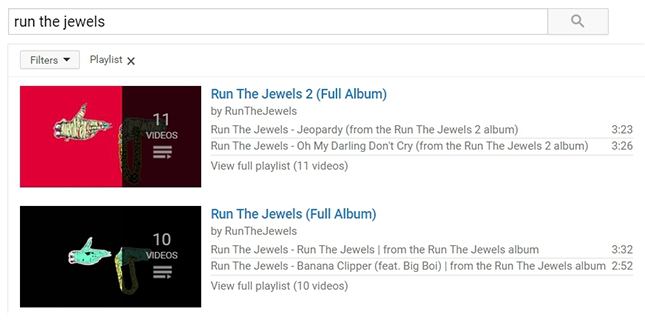 Downloading playlists with 4K Video Downloader
4K Video Downloader+ is known for being the easiest application for downloading playlists in 720p, 1080p, 4K resolution, and in the following video and audio formats: MP4, FLV, MKV, 3GP, M4A, OGG. The program consists of various different functions that make downloading playlists fast and easy, such as:
Intensity-regulating option
Speed-regulating option
Creating of subdirectory for downloaded playlists
Generating .m3u file for downloaded playlists
Adding the numeration to file names in playlists
All of the above may be found and modified after clicking on 'Preferences' in top right corner of the application's window.
If you don't want to spend time on choosing the preferable format, quality and subtitles every time you need to download a video with specific settings, use Smart Mode: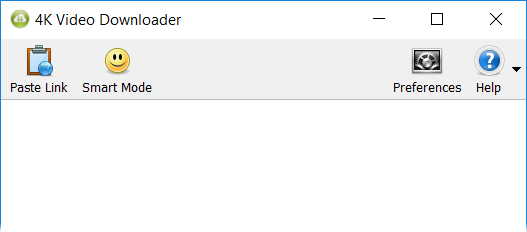 Create YouTube playlist on computer
1. Choose a video you'd like to add to your playlist and click button under the video.

2. Click 'Create new playlist'.
3. Enter playlist name.
4. Choose privacy settings.
5. Click 'Create'.
Create YouTube playlist on iOS
1. Choose a video you'd like to add to your playlist.
2. While the video is playing, tap the video to see the playlist add icon.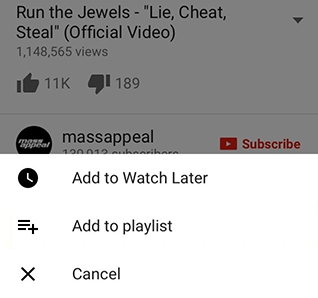 3. Tap 'Add to Playlist'.
4. Tap 'Create new playlist', give it a nameTap 'Create new playlist', give it a name.
5. Tap the field to change the privacy settings.
6. Tap the check boxTap the check box.
Create YouTube playlist on Android
1. Choose a video you'd like to add to your playlist.
2. While the video is playing, tap it to see the playlist add icon.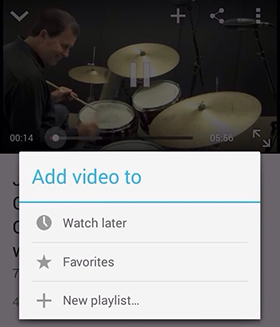 3. Tap 'New playlist...' and name it.
4. Tap the box to change privacy settings.
5. Tap 'OK'.
How to change privacy settings of YouTube Playlist
Users sometimes struggle with downloading their playlists with 4K Video Downloader and in most cases the reason is because their lists are private. In order to successfully download a playlist you need to make sure that your list is public, and if it's not - to change the privacy settings at least for a short while of downloading the videos of your choose.
Go to your playlists' page and first clink on a name of any playlist of your liking. After that, click a privacy symbol near the thumbnail of the video. It may look like a globe, a semi-opened lock, or like a closed lock, depending on the privacy settings you've chosen while creating the list. After that there will appear a window, where you may choose privacy setting and a preferable order for your videos: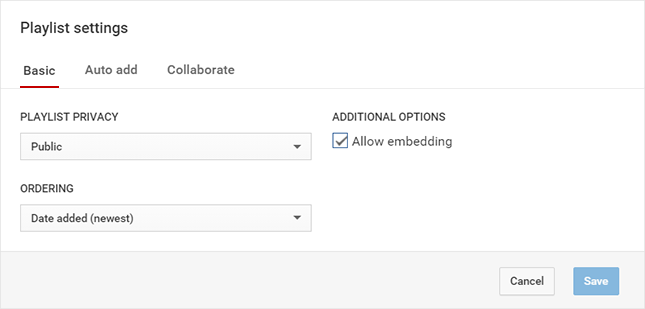 There you may also set options for adding new videos automatically to your playlist by keywords, specific description words or tags: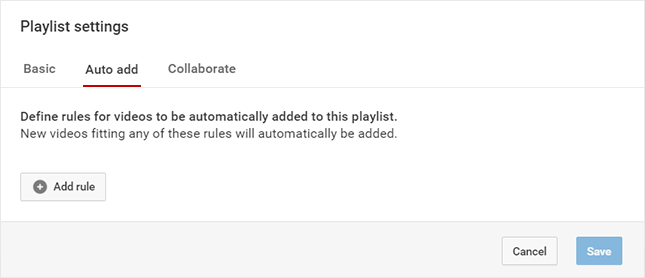 Also, if you click on 'Collaborate', you may give your friends a chance to contribute to your playlist by adding videos to it: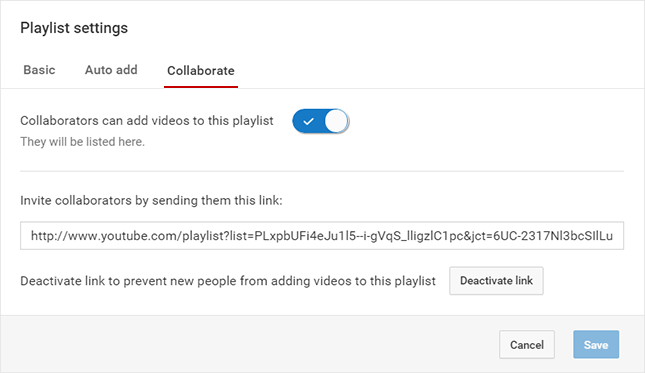 Watch Later Playlists
Watch later is a playlist you create by clicking the

symbol on YouTube videos or by adding them directly in the list, the same way you add a video to a new or previously existing playlist. Watch list works on the same principle as all the other YouTube Playlists - videos are queued in order, you may choose to watch them all one by one, or pick particular one and enjoy it. Watch later tool gives you an opportunity to keep track of all the videos you are planning to or have already watched but wish to do it again, and Watch later function helps to never lose those precious videos out of your sight.
It's absolutely private, no one will be able to see what you've saved, and it is also easy to remove all the videos you've already watched from the list with clicking just one button: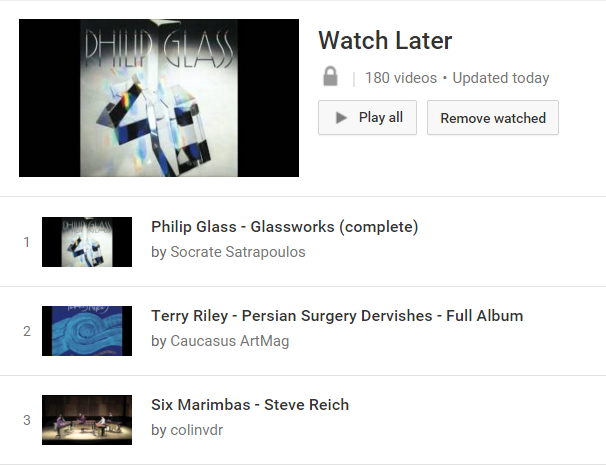 My Mix playlist
Creating My Mix playlists is a smart algorithm used by YouTube that can almost magically guess what each and every user may want to watch next, based on the videos they've 'liked' and watched a lot of times. Even if you're not that into the idea of creating your own lists, YouTube itself made one ultimate playlist of videos picked with due regard to your special personal taste.
Your mix is conveniently located at the top of the main YouTube page, right above all the other most important things - the new stuff from the subscriptions, 'Watch it again' videos, and recommendations to take a look at the channels, collections and sole videos of your possible interest - if you've watched a lot of trailers, you'll see quite a few movie-related channels, if you're a big fan of popular music, then YouTube won't miss the opportunity to show you VEVO and E-music channels, if you're a fan of stand-up comedy, fishing, knitting, whatever your pleasure be - there will always be a number of recommendations for your taste.