How Do I Avoid Legal Problems When Downloading
In order to prevent legal issues, we recommend 4K Download software users to get familiar with YouTube content licensing. We encourage you to only download copyright-free content (or published under an open license) for further non-commercial use.
There are two types of licenses on YouTube: Standard and Creative Commons.
Standard YouTube License is the default licensing option for all uploaded videos. Content owners that proceed with this type of license are giving the broadcasting rights to YouTube exclusively. The platform users and viewers can watch and share the content on social media and other mediums through the Share feature. However, downloading and redistributing such content in any other way is prohibited.
Creative Commons License, also known as CC license, is the option that equals an expressed permission to edit, reuse and redistribute content freely by YouTube users and viewers. Only originally created content that is not copyright-protected by any other company or person can be uploaded under this type of license.
We recommend using 4K Download applications to download only those YouTube videos that were published under the Creative Commons license. To find CC-licensed YouTube videos, you can use the corresponding filter under the search bar as pictured below.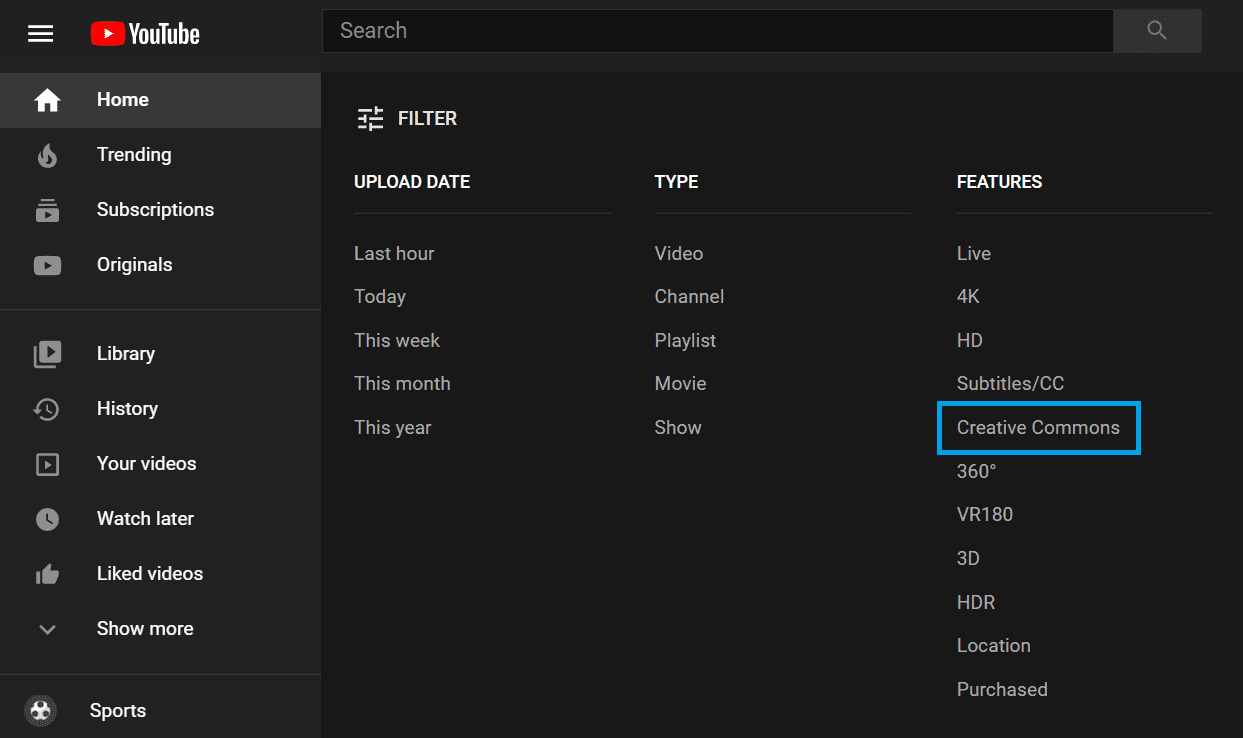 Besides YouTube, content on other sites may also be protected by copyright. Study the terms of use of services in question and licensing of specific videos. Do not distribute copyright-protected content and do not use it for commercial purposes.